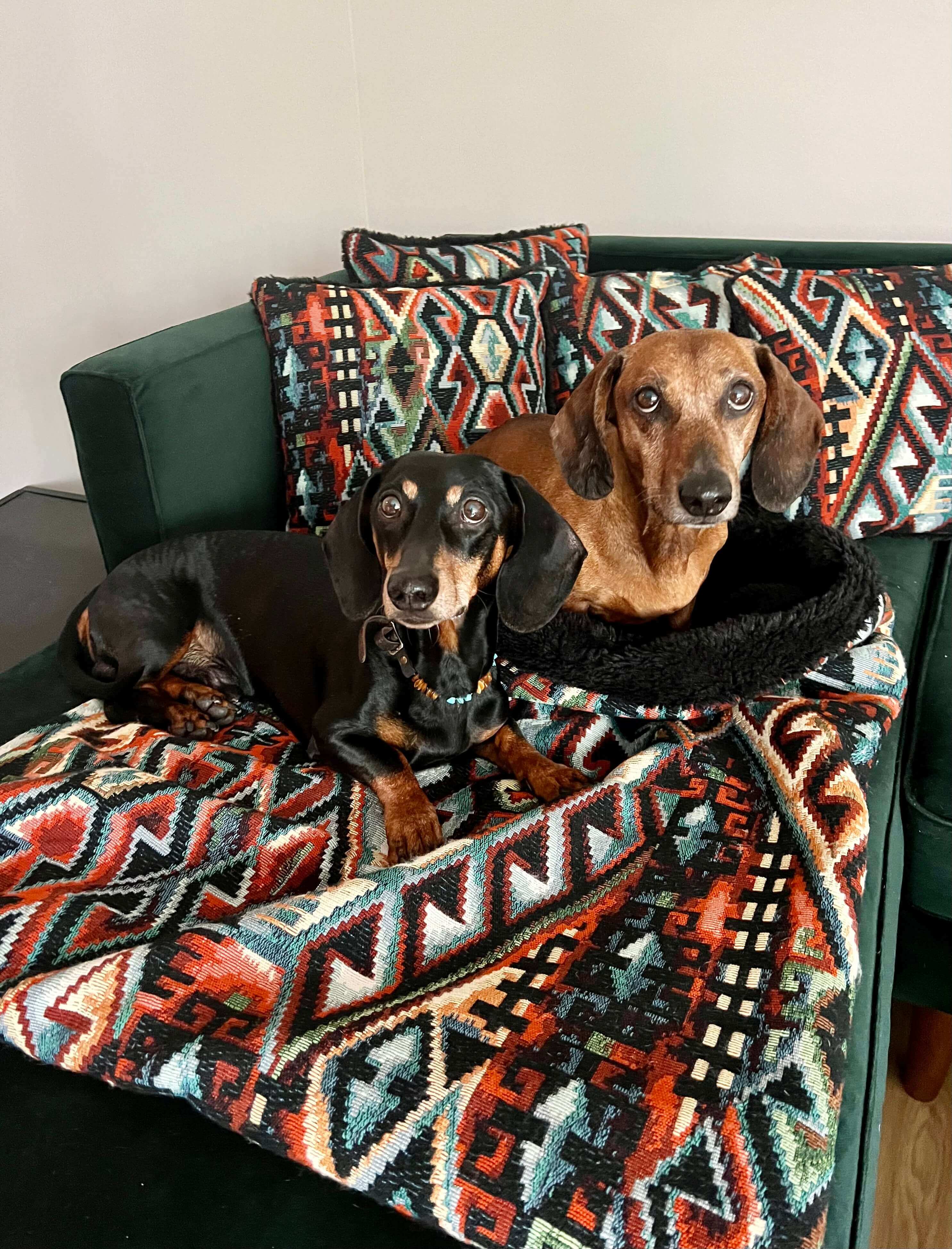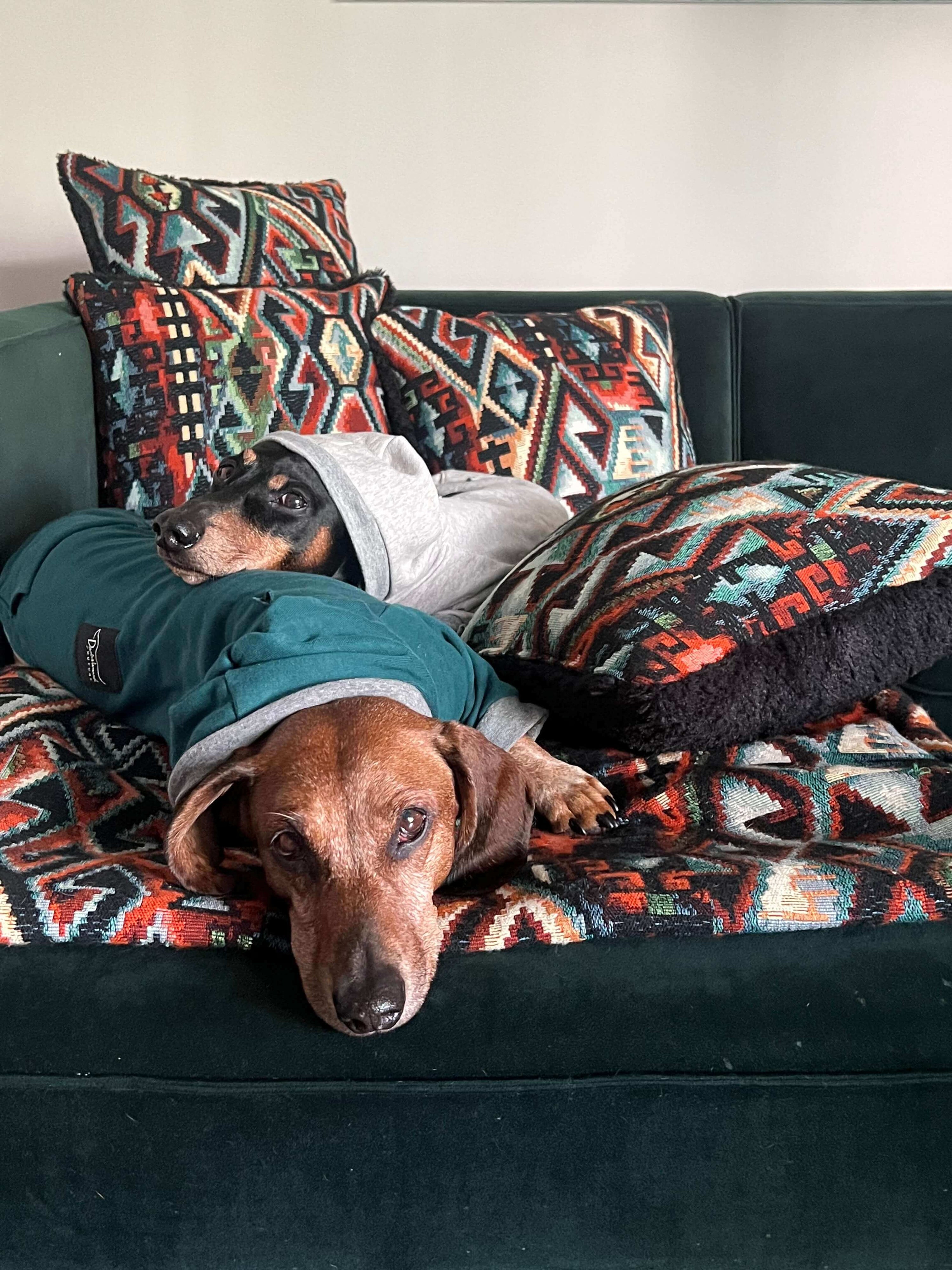 Indie pattern cuddlesack and pillows
This cuddlesack is a sleeping bag for dachshunds who love to snooze in style and comfort. We all know as burrowers, they love a blanket over their little heads. So look no further for the ultimate dachshund comfort! 
Cuddlesacks can be a stylish addition to your home. Whether on the floor or the sofa or even super practical when traveling, they always guarantee a good nap for your furry friend. 
The colorful pattern is a great addition to your interior and to make it even more cool, we've come up with an idea: let's add some pillows of the same fabric to your sofa - it will look fabulous!
There are two different sizes of the cuddlesack, lined with a black fake fur for extra softness:
Small: 52 x 65 cm
Large: 70 x 82 cm
Pillow covers are sold without filling. The pillows are one side indie pattern and on the other side soft black fake fur. 
Machine washable at 30 degrees celsius. Do not use fabric softener or bleach. Don't tumble dry. Dry it hanging on a rope.
Pillow dimensions are 40 x 40 cm and don't come with filling. Only the pillow cover is sold.
Cuddlesack dimensions:
Small: 52 x 65 cm
Large: 70 x 82 cm
Indie pattern cuddlesack and pillows
Free exchange policy
In case you've picked the wrong size you have up to 30 days to return or exchange your ordered items. We will send out the exchanged products without any additional shipping costs for you.
Worldwide shipping
We ship worldwide with the option of extra fast International Express shipping.
Professional customer service
Unsure about the perfect size? We are here to help! Write us via our contact form with the type of your Dachshund, weight and if possible a photo.