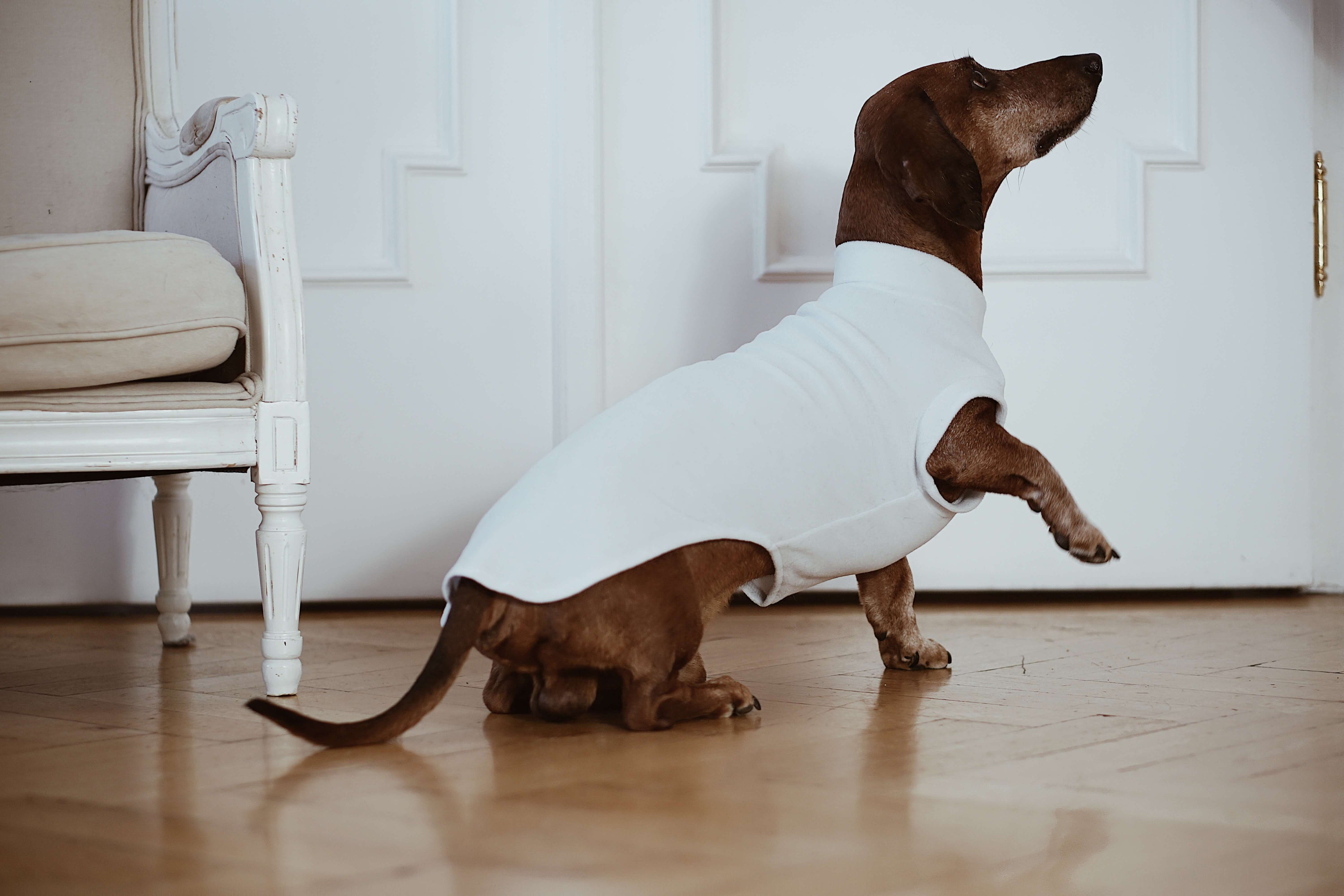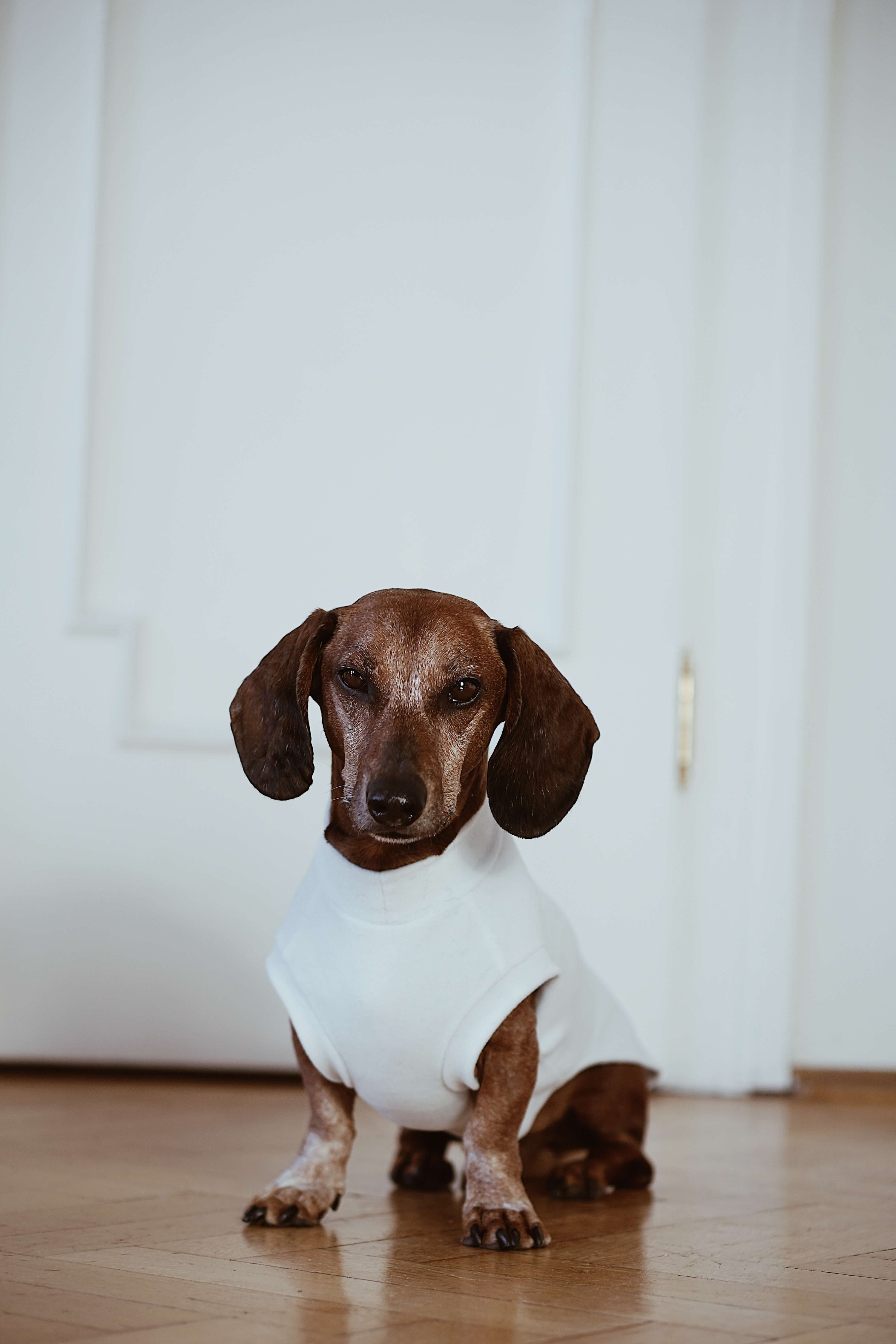 Thin fleece teckel Pullover George
This fleece pullover is so versatile, you will love it. Of course it can be worn just as it is, but it is very close to the body and your dachshund can wear it underneath all our coats. This protects from snow, dirt and cold.
This is the first time we have sizes for males and females. The female cut has a longer belly part and is NOT recommended for male dogs, since they will most likely pee on that part. 
These pullovers made from 100% PL are thinner than our original fleece jumpers, which are 100% cotton fleece, that is normally thicker. They're more likely to be worn solo, whereas the thin one is a great combination piece. It's also very cozy at home if your dachshund tends to freeze easily. 
It comes in three different colors. One is very light blue, almost white and also classic red and black. (Photos of the black and red one will follow asap!)
It is easy to put on and take off, just put the head first into its designated hole and follow with the paws through the arm holes. When taking it off take the paws out again first and then pull it over the head from the back.
If you're not sure which size to pick you can check out our size guide and feel free to contact us in the chat or via email any time, were here to help you!
Model: George
Machine wash at maximum 30 degrees Celsius. No fabric softener. Gentle tumble drying possible. Or lay flat and let dry.
Thin fleece dachshund pullover. Perfect for wearing it underneath our coats. Two sizes for male and female dogs.
Thin fleece teckel Pullover George
Small eco footprint
Locally designed, sourced and ethically produced in the EU. We are an eco-conscious brand that produces products from circular fashion fabrics. We also completely avoid unnecessary plastic packaging
Worldwide shipping
We ship worldwide with the option of extra fast International Express shipping.
Professional customer service
Are you unsure which size is right for your Dachshund? Feel free to contact us via chat or write an email to our customer service: johanna@dachshundcouture.net. We are happy to help!