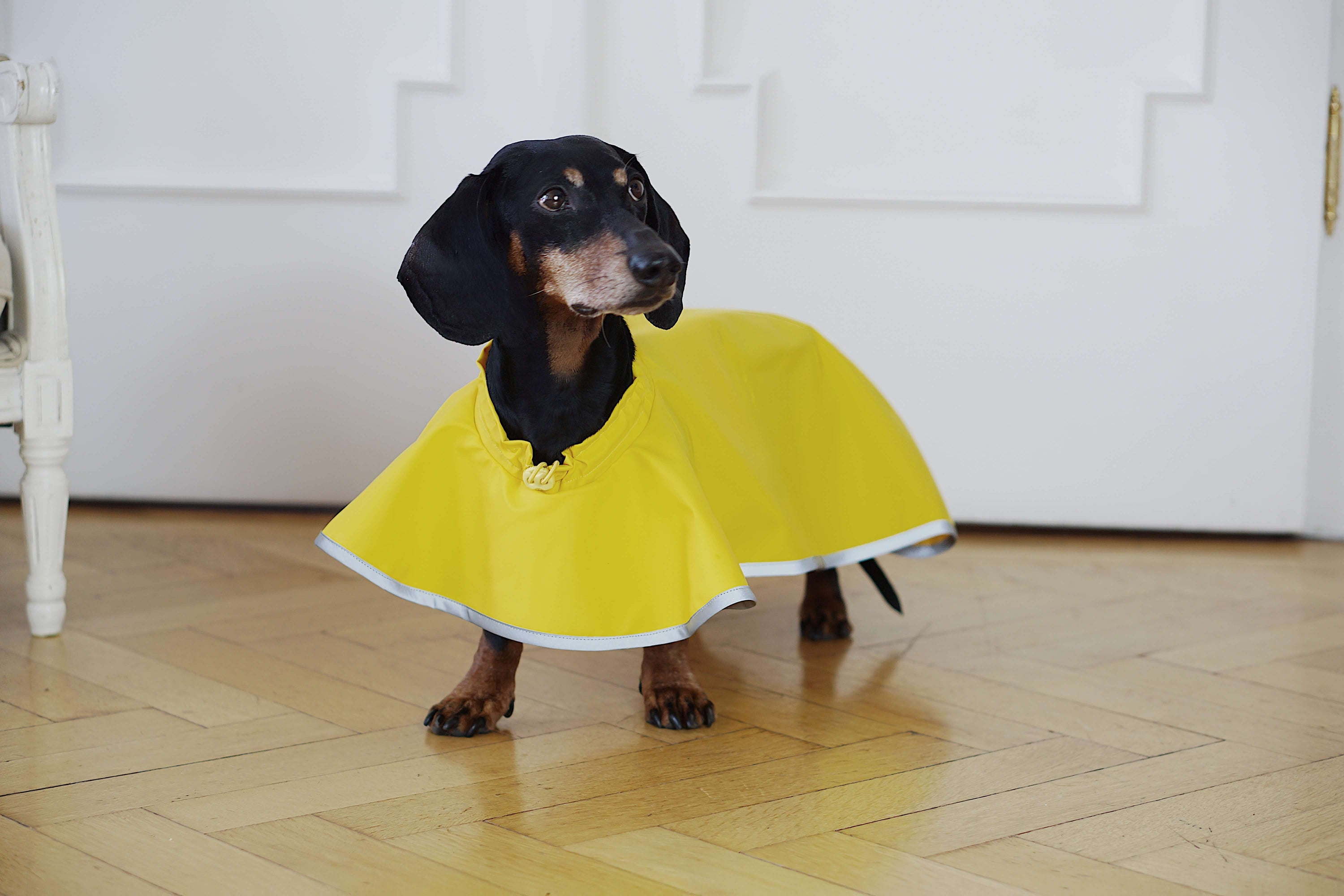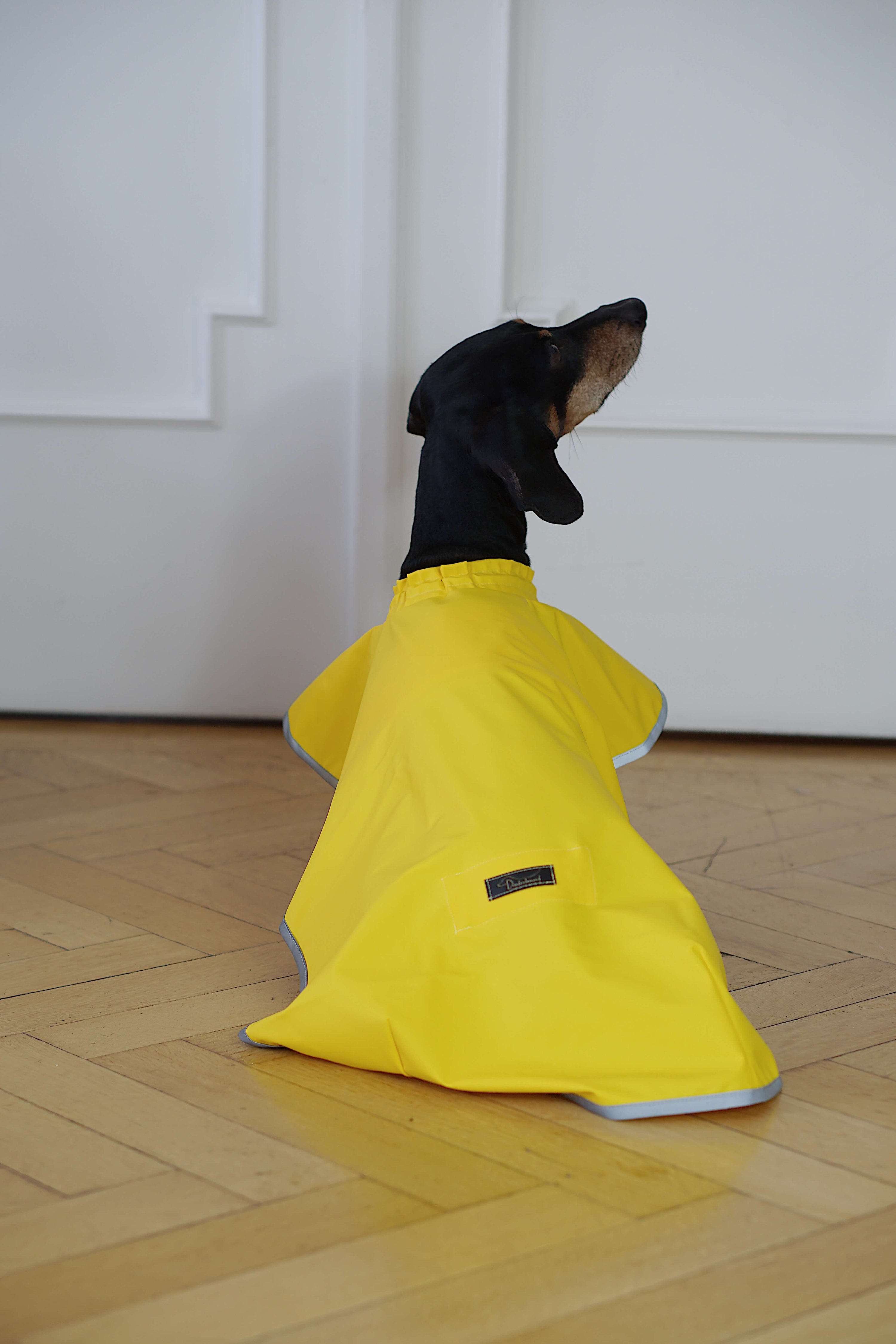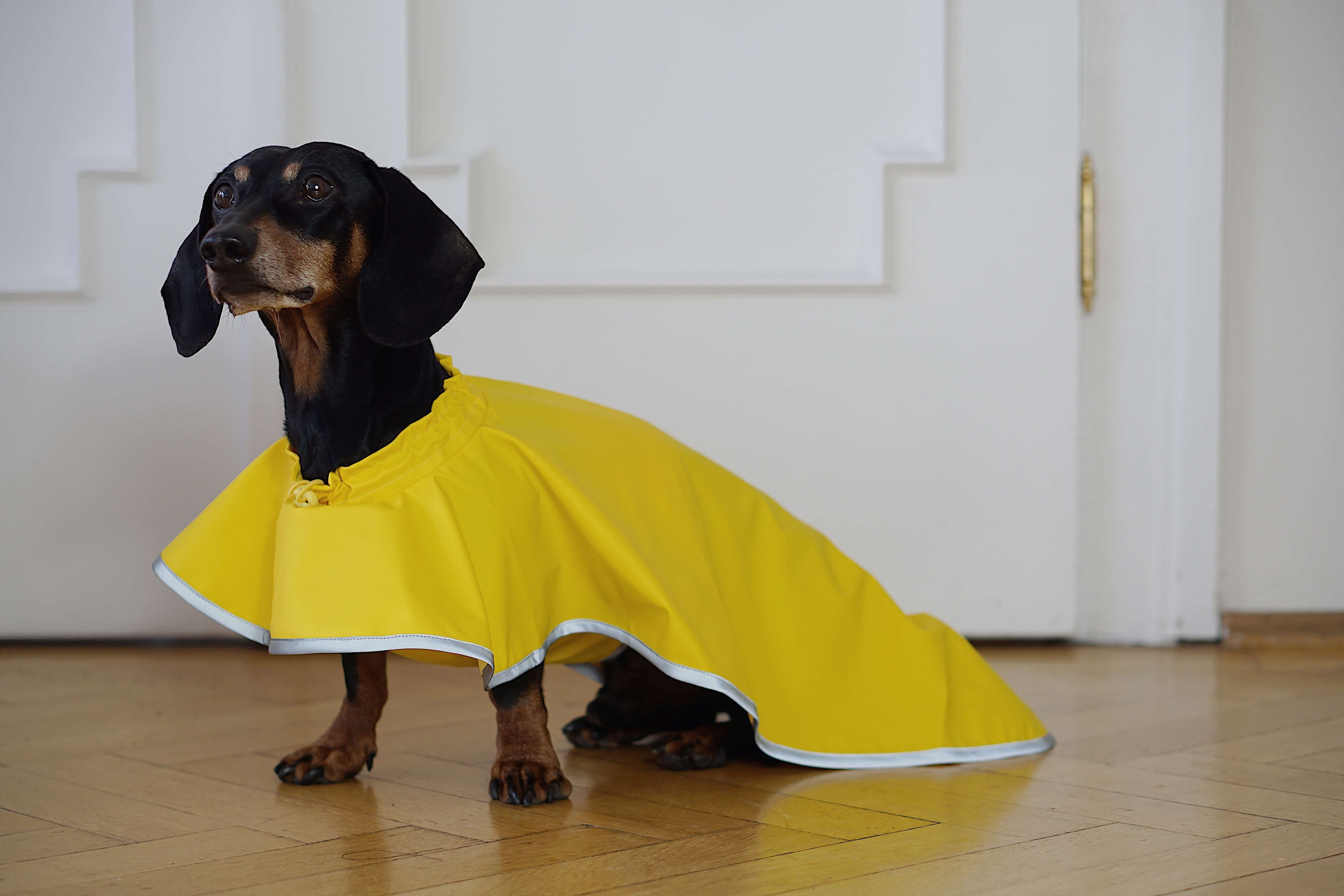 A bright yellow raincoat that looks more like a cape wraps around your dachshund with reflective bands and an elastic band at the neck. Easy to put on like a parka but with an additional cape giving it the ultimate rain protection.
The highlight: two elastics hold the cape around the hind legs and turn your dachshund into a chic superhero against the rain!
You can easily fit a fleece pullover underneath for cold and rainy days. And on a rainy summer day it can be worn without anything underneath.
Rinse only. Do not wash in a washing machine. Hang up to dry.
Small eco footprint
Locally designed, sourced and ethically produced in the EU. We are an eco-conscious brand that produces products from circular fashion fabrics. We also completely avoid unnecessary plastic packaging
Worldwide shipping
We ship worldwide with the option of extra fast International Express shipping.
Professional customer service
Are you unsure which size is right for your Dachshund? Feel free to contact us via chat or write an email to our customer service: johanna@dachshundcouture.net. We are happy to help!