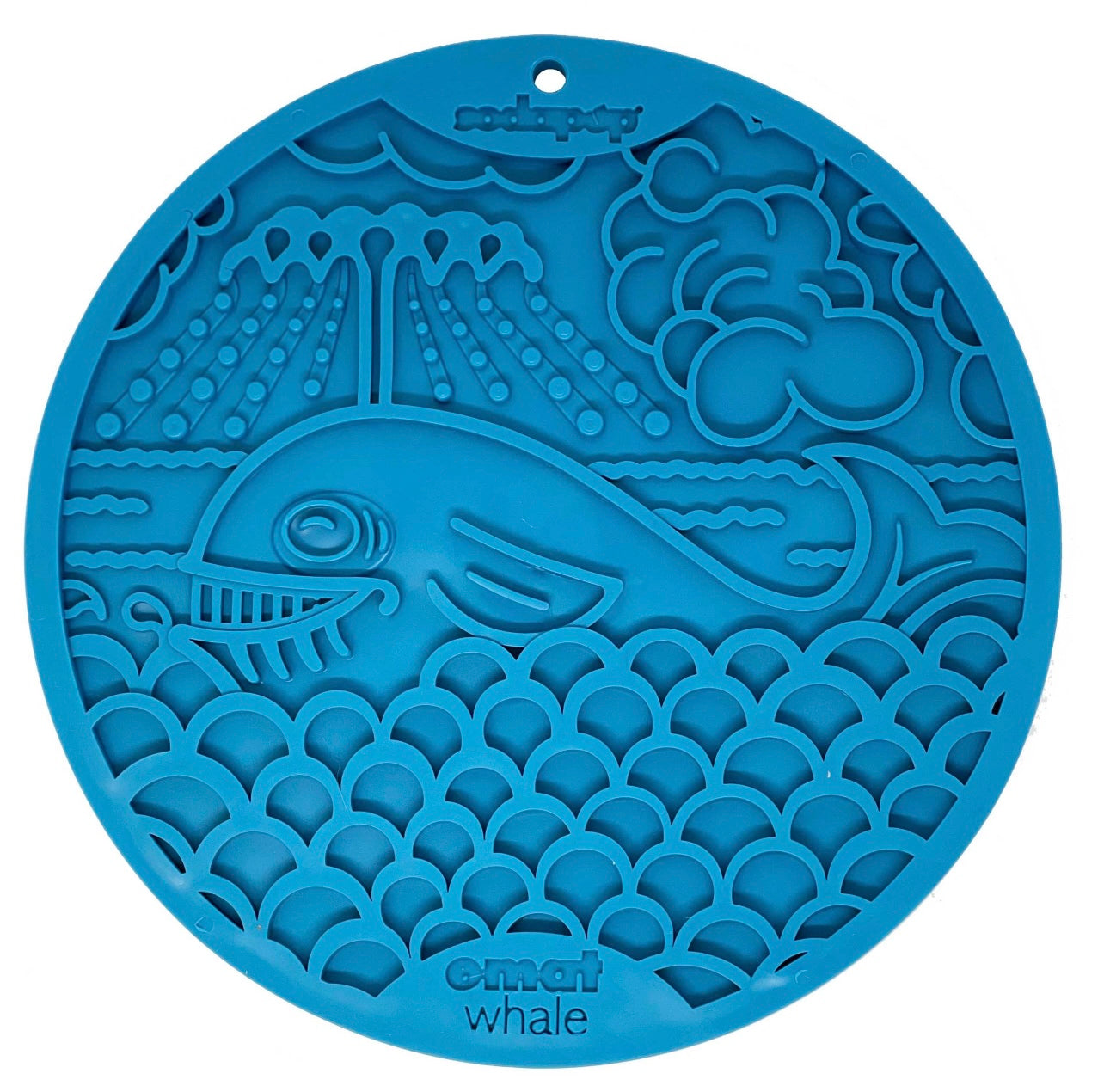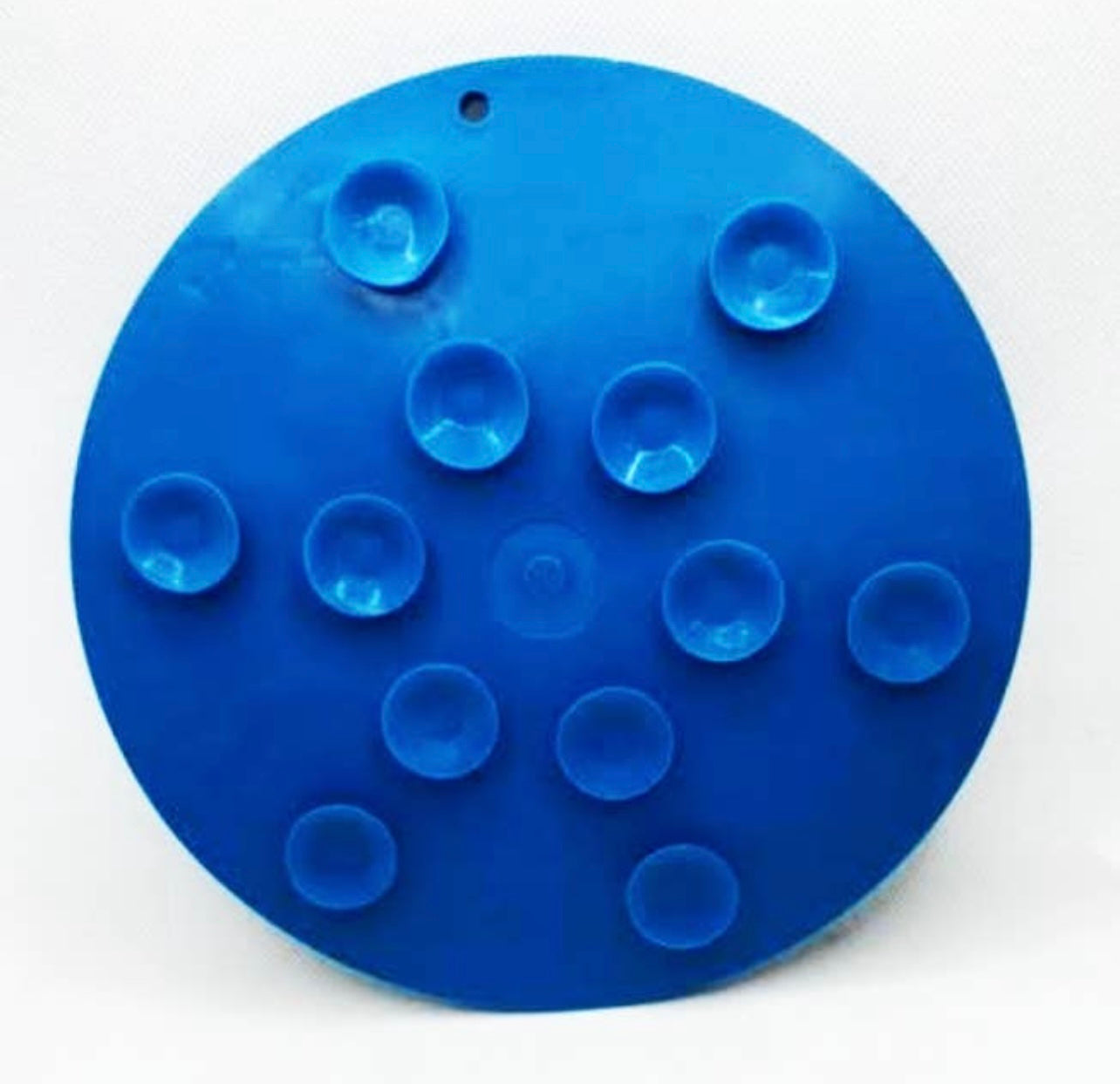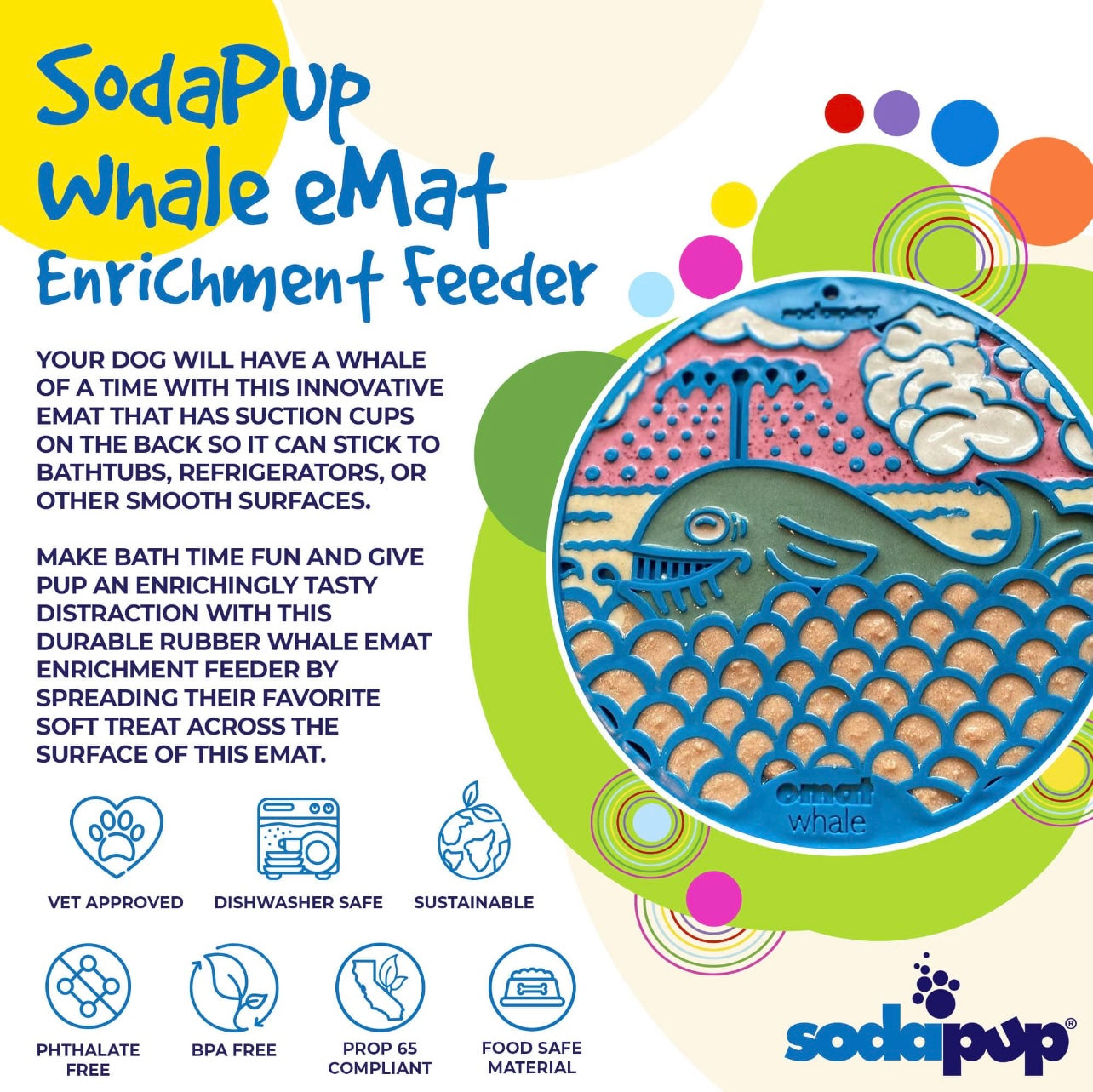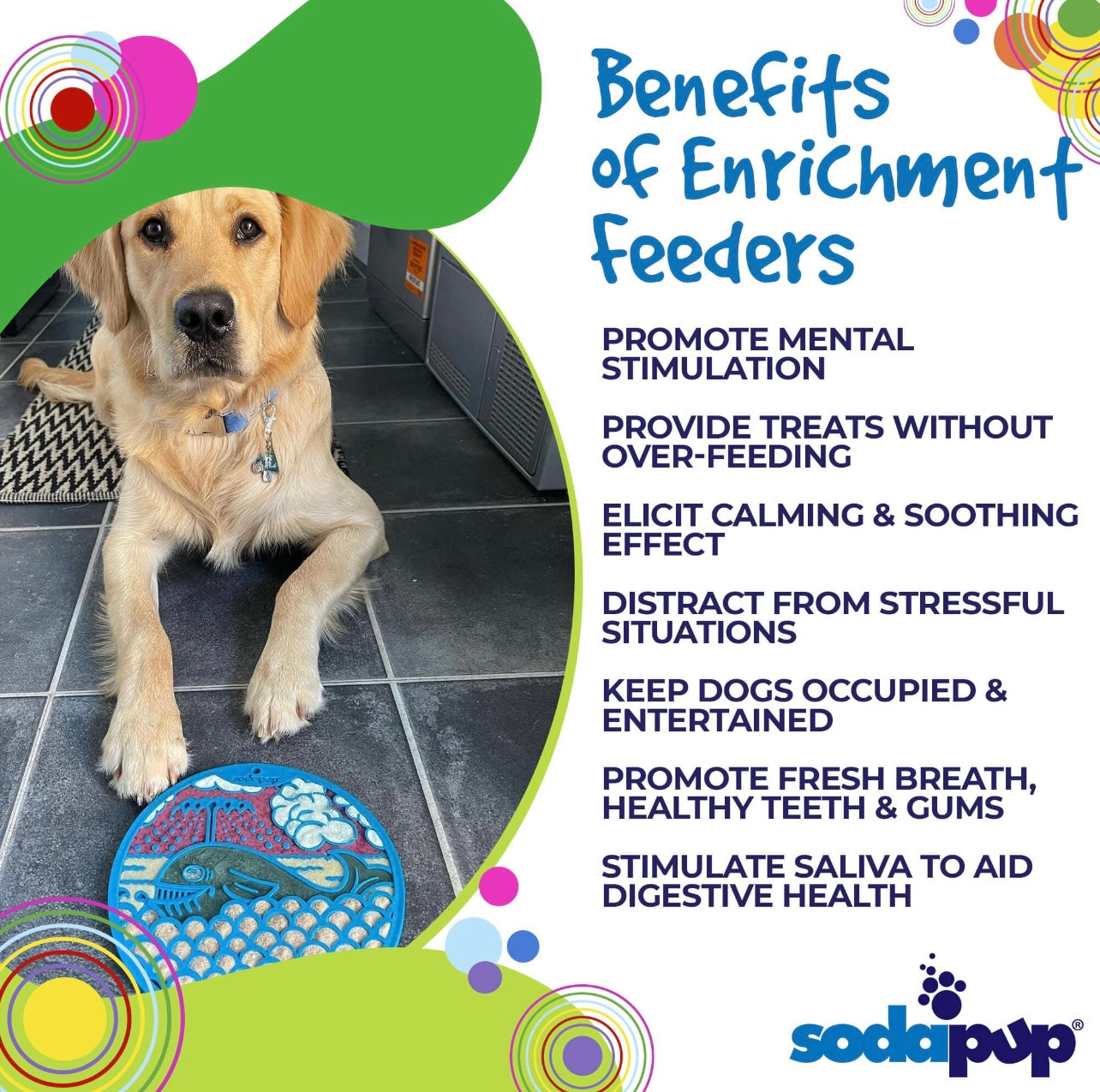 Whale design lick mat with suction cups
Your dog will have a whale of a time with this innovative lickmat from SodaPup!  If your dogs are like mine, they don't love bath time.  But that's about to change!  Spread some peanut butter into the surface of the Whale emat and stick it on the side of the tub, giving your dog an enrichment distraction while taking a bath!
The Whale emat features suctions cups on the back making it ideal for sticking it to the tub, or the refrigerator, or to smooth tile floors.
ENRICHMENT: Licking soothes and calms your dog. Spread your pet's favorite soft treat across the surface of the mat, ensuring the treat is pushed down into the surface of the mat. This emat is the perfect enrichment tool for your dog.
Color: Blue
Size: 20,3 x 20,3 x 0,8 cm (8" x 8" x 0,3")
Made by a cool company called Sodapup in Boulder, Colorado, USA
Whale design lick mat with suction cups
Free exchange policy
In case you've picked the wrong size you have up to 30 days to return or exchange your ordered items. We will send out the exchanged products without any additional shipping costs for you.
Worldwide shipping
We ship worldwide with the option of extra fast International Express shipping.
Professional customer service
Unsure about the perfect size? We are here to help! Write us via our contact form with the type of your Dachshund, weight and if possible a photo.