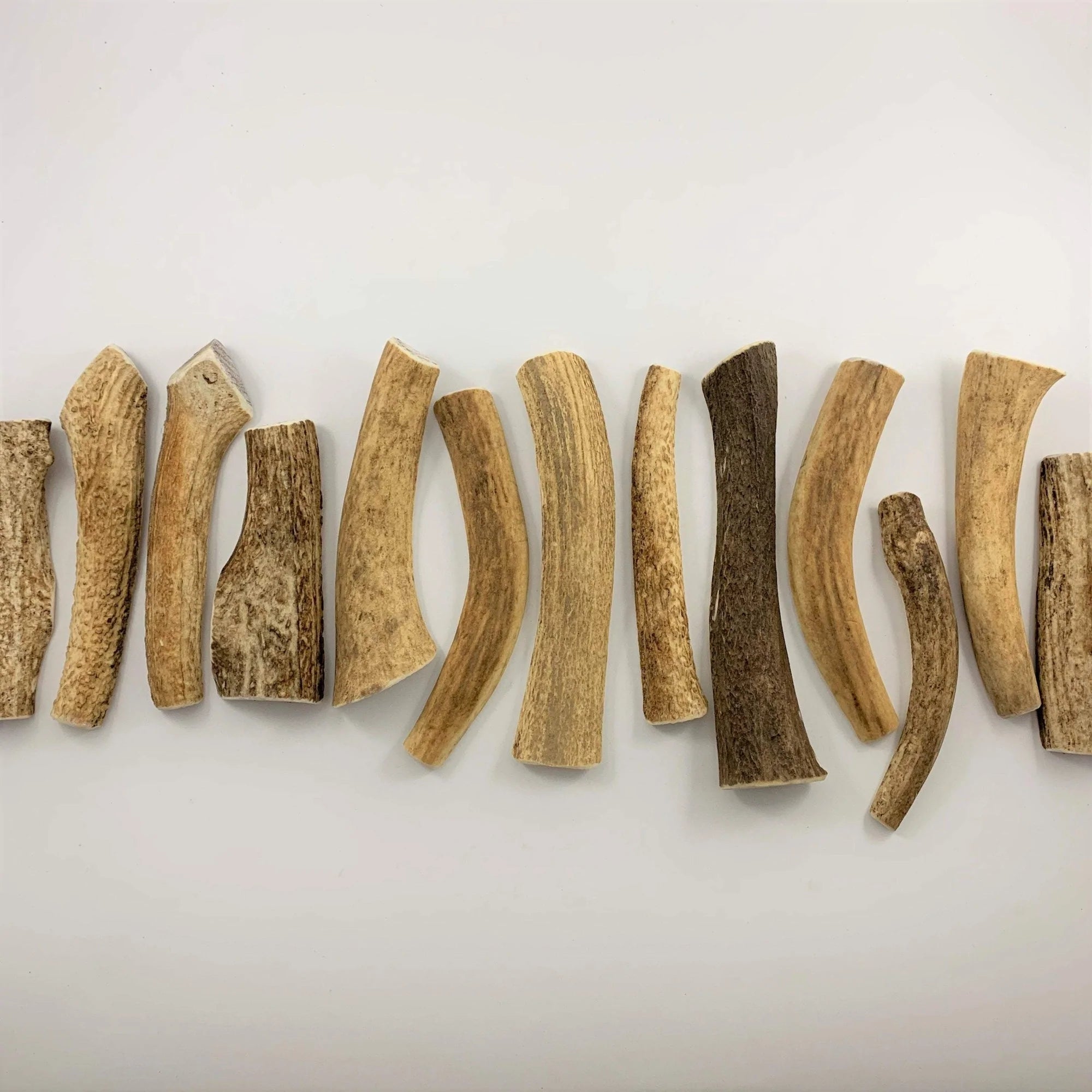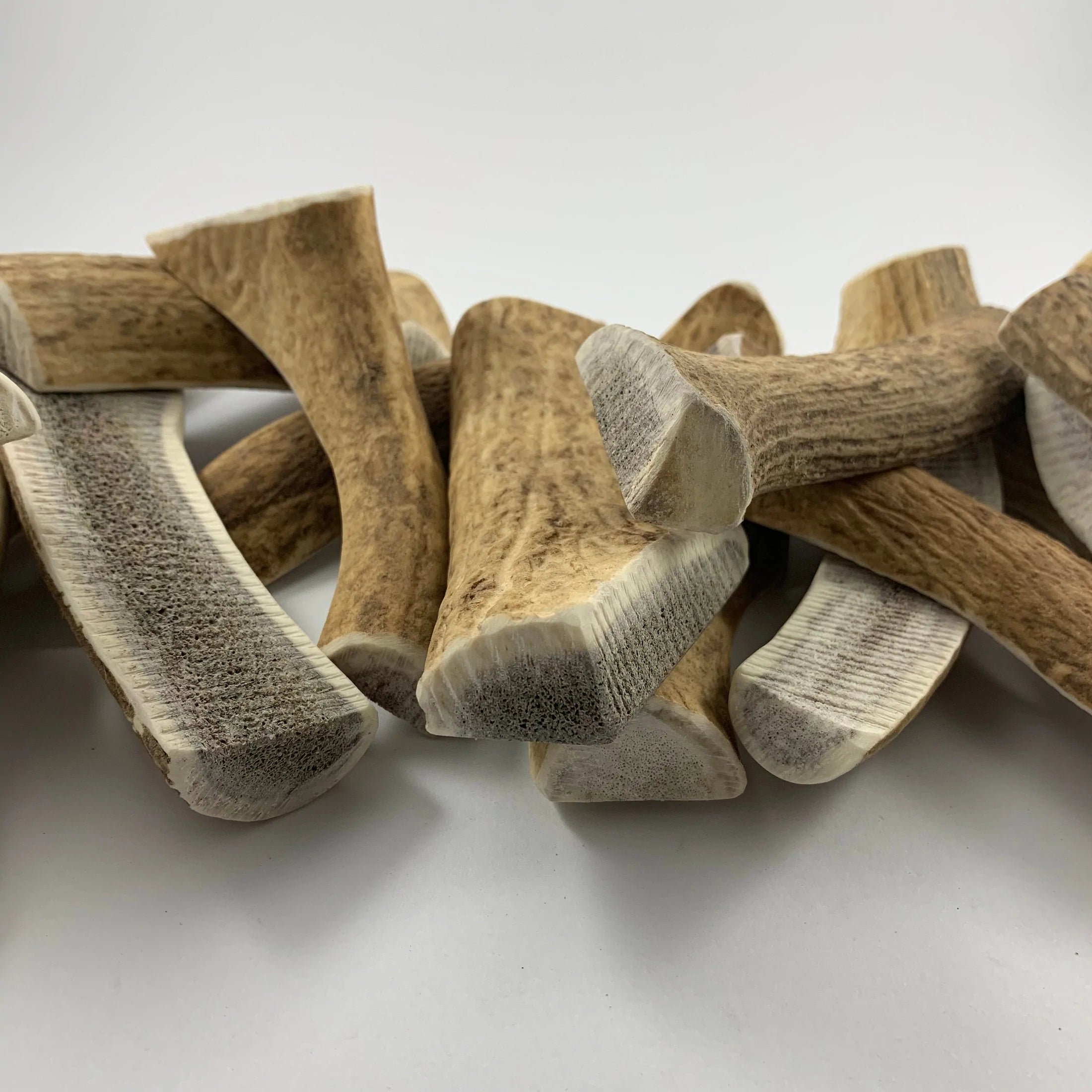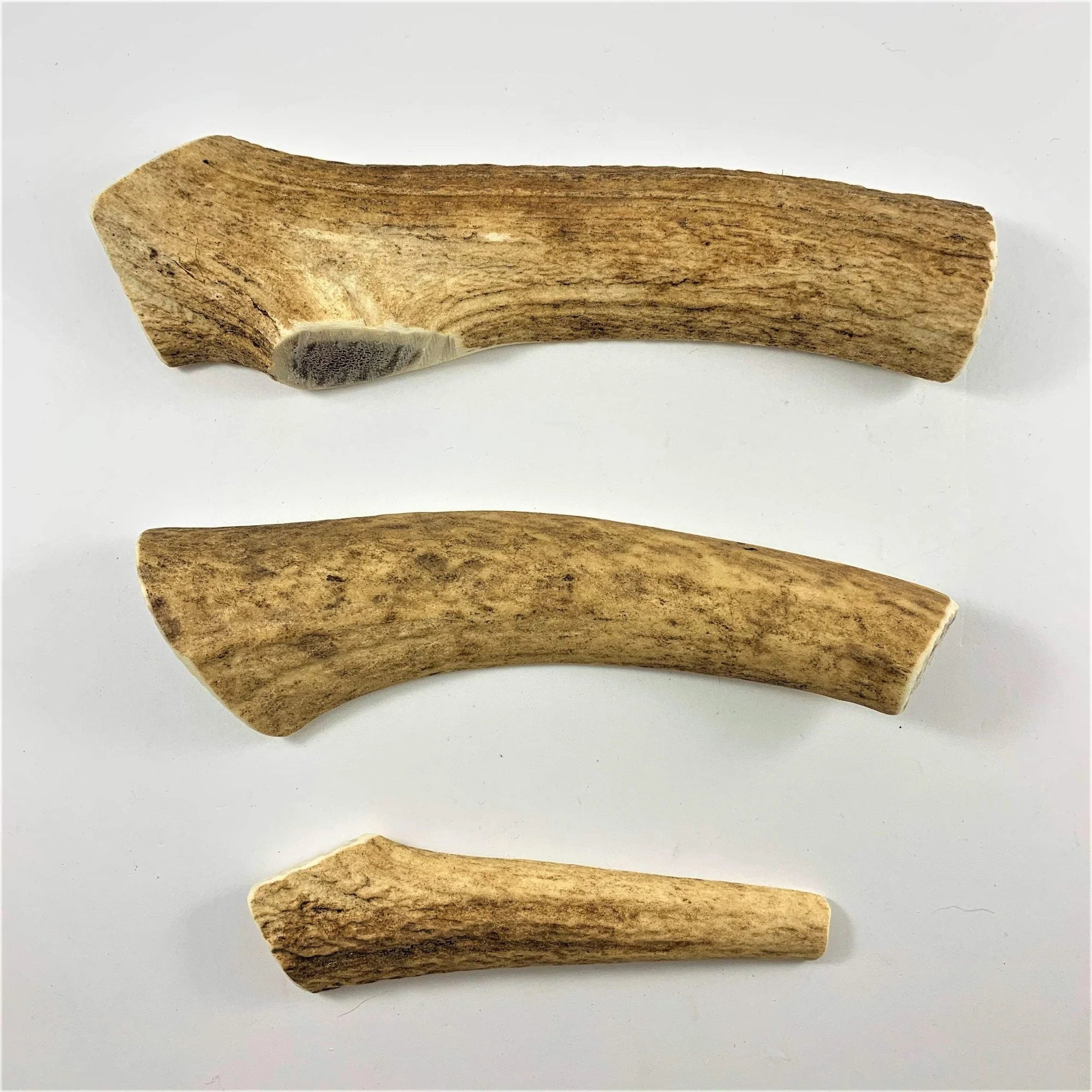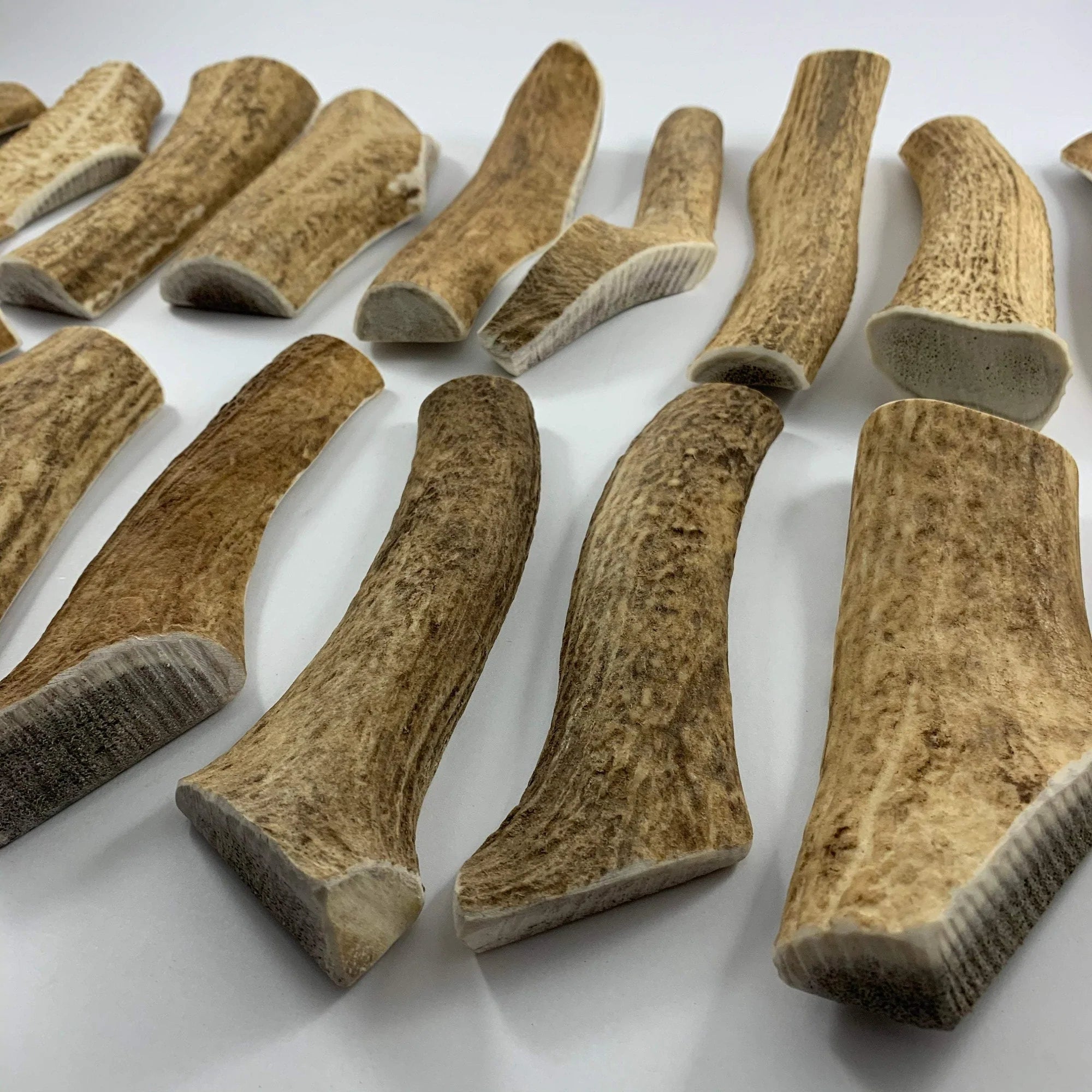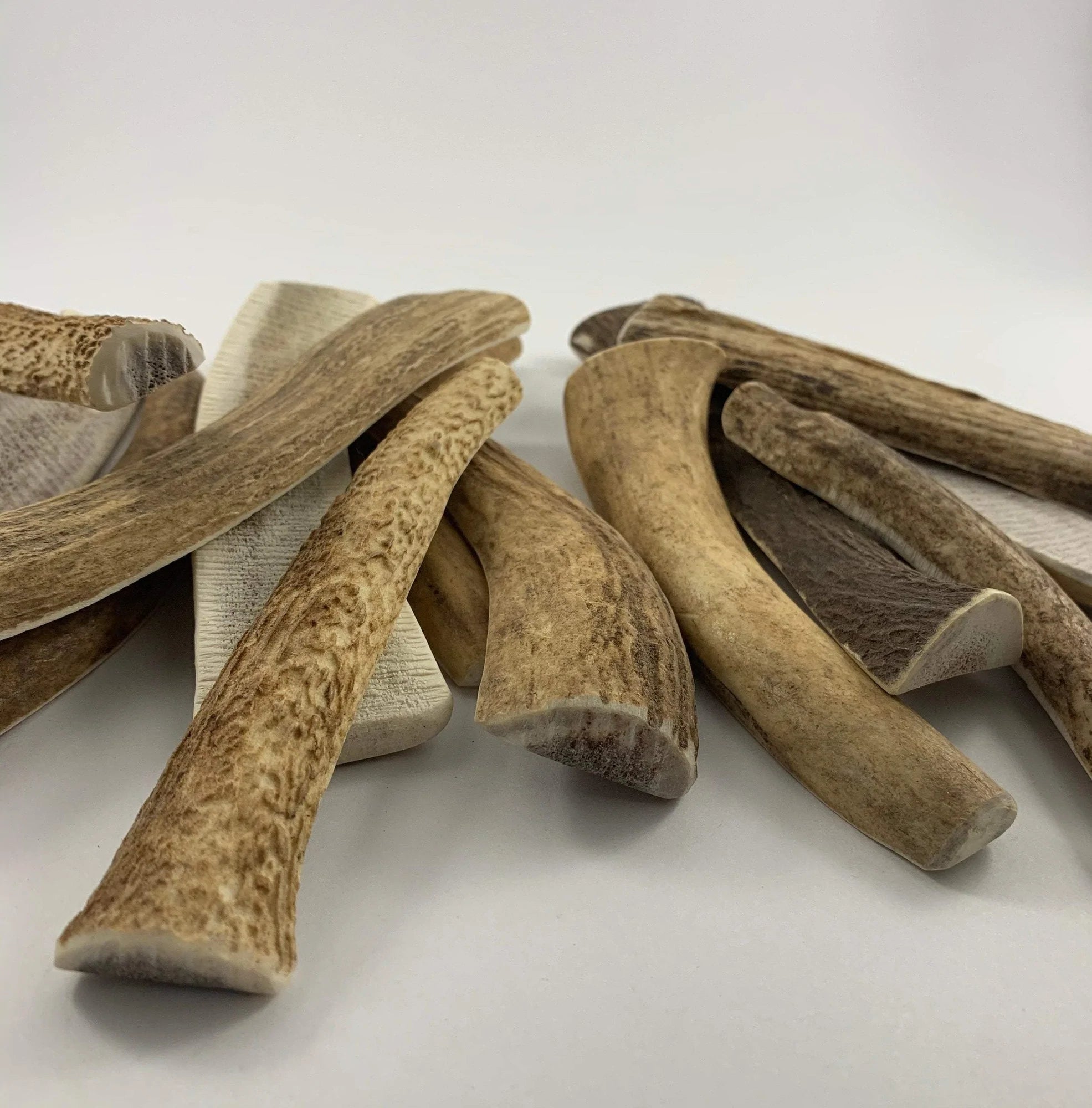 Dog chewy natural deer antler
Natural deer antlers are obtained from a wild deer garden in Latvia. Deer antlers are well known and highly valued for their unique qualities and composition. Antlers begin to grow every spring, their growth rate reaches up to 2cm/0.78'' a day. In the fall, the deer horns drop and then restarts the growth cycle. Antlers are healthy for dogs, they are full of minerals, such as Calcium, Zinc, Magnesium and Phosphorus.
Gnawing is a natural process that reduces stress and improves dental health.
Sizes:
Small: 15-30 g / 0.3-0.6 lbs
Large: 71-110 g / 0.16-0.24 lbs

The biggest benefits of deer antlers are :
- No unpleasant odor;
- Long-term use (up to 2 weeks);
- Natural product that contains minerals,
- Biological product - does not contain preservatives, antibiotics;
- Chewing does not form splinters, does not stick to the teeth;
- Dietary (fat content 0.2%);
- Suitable for dogs with a special diet (gluten free, sugar, cereals);
- Cleans teeth by removing tartar.
Dog chewy natural deer antler
Free exchange policy
In case you've picked the wrong size you have up to 30 days to return or exchange your ordered items. We will send out the exchanged products without any additional shipping costs for you.
Worldwide shipping
We ship worldwide with the option of extra fast International Express shipping.
Professional customer service
Unsure about the perfect size? We are here to help! Write us via our contact form with the type of your Dachshund, weight and if possible a photo.