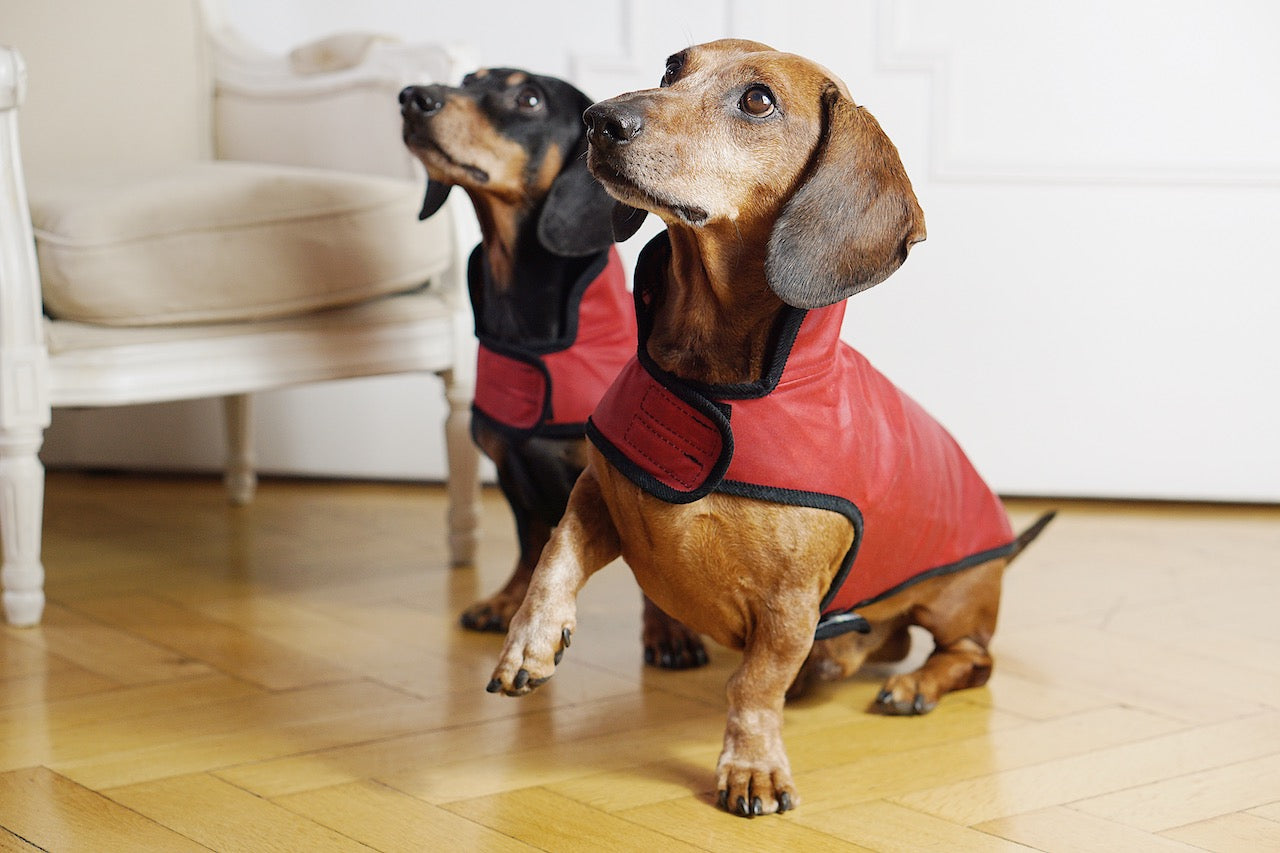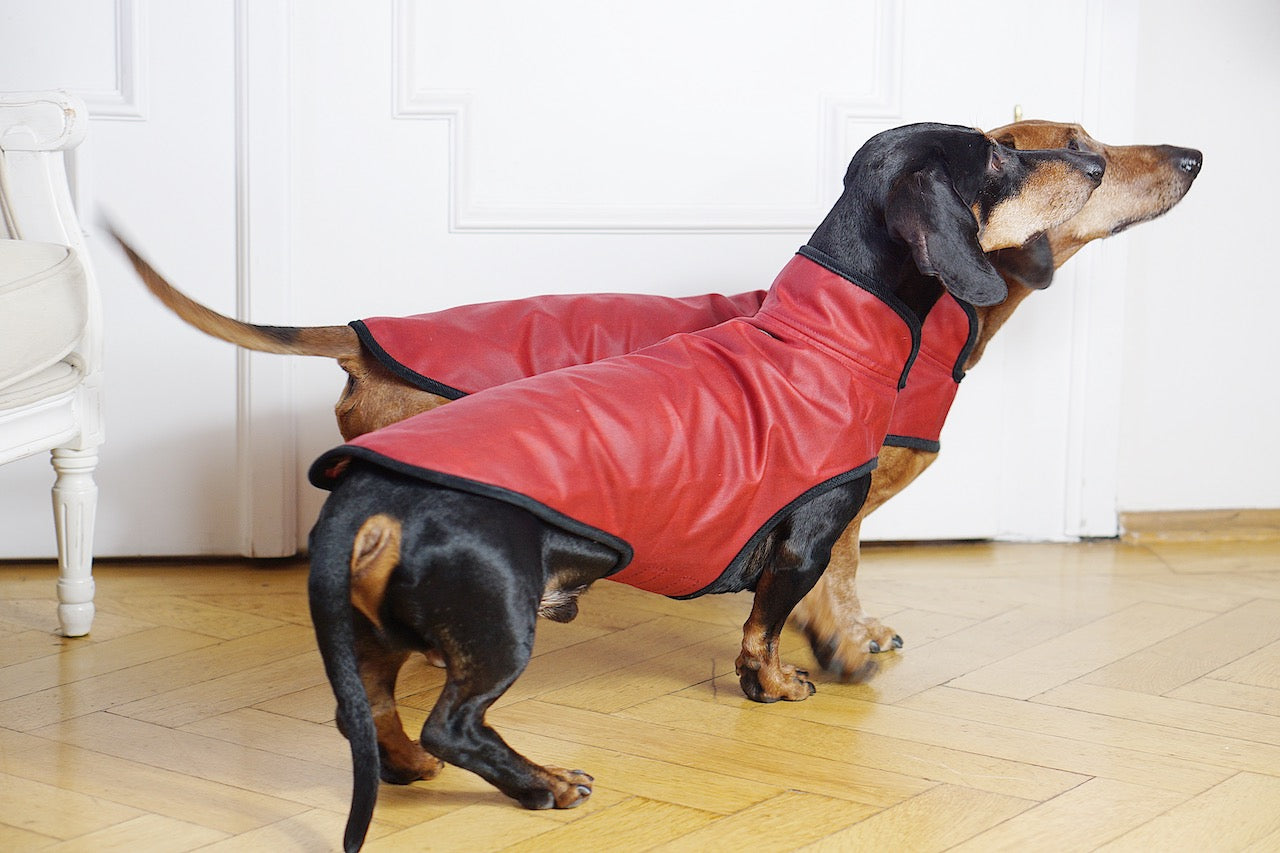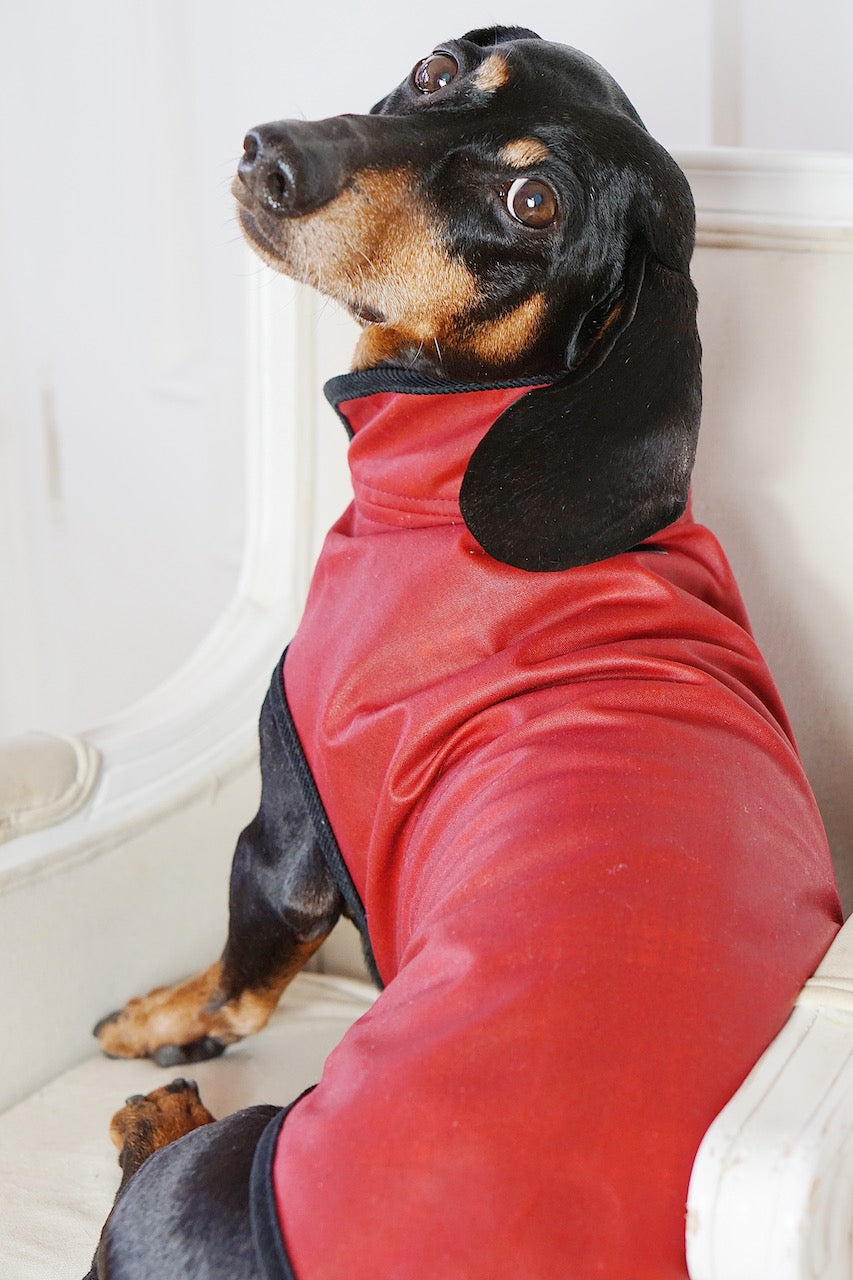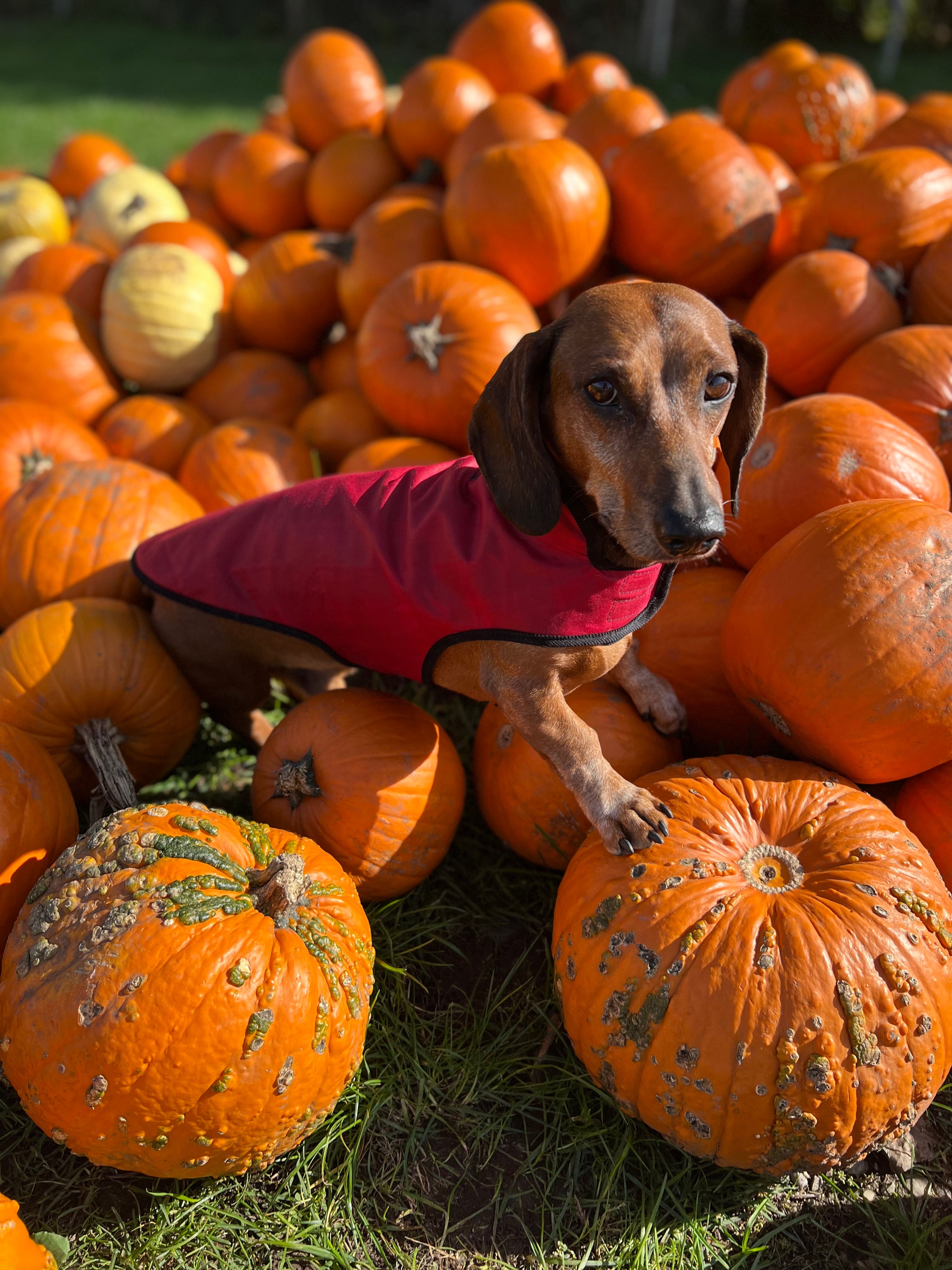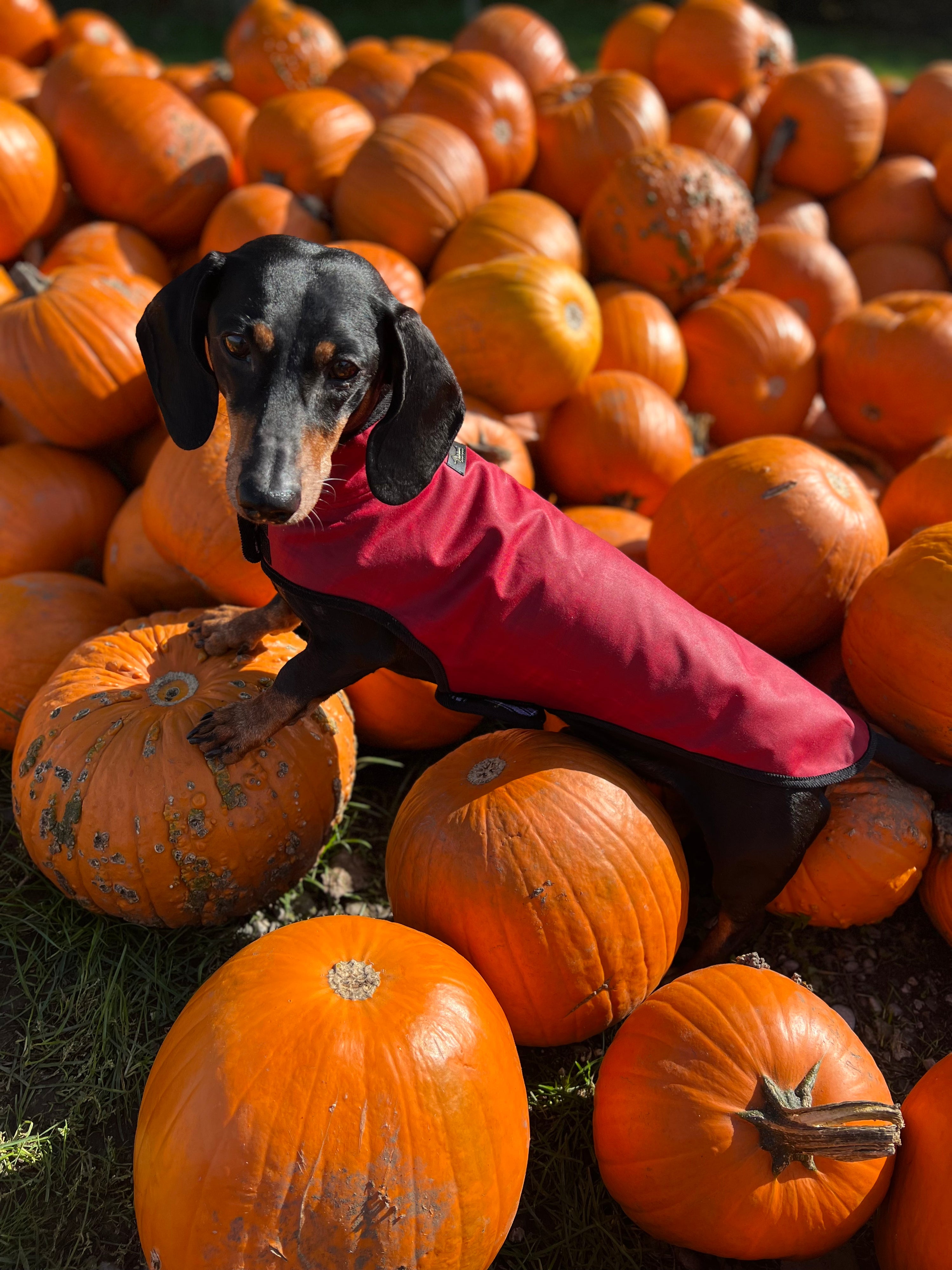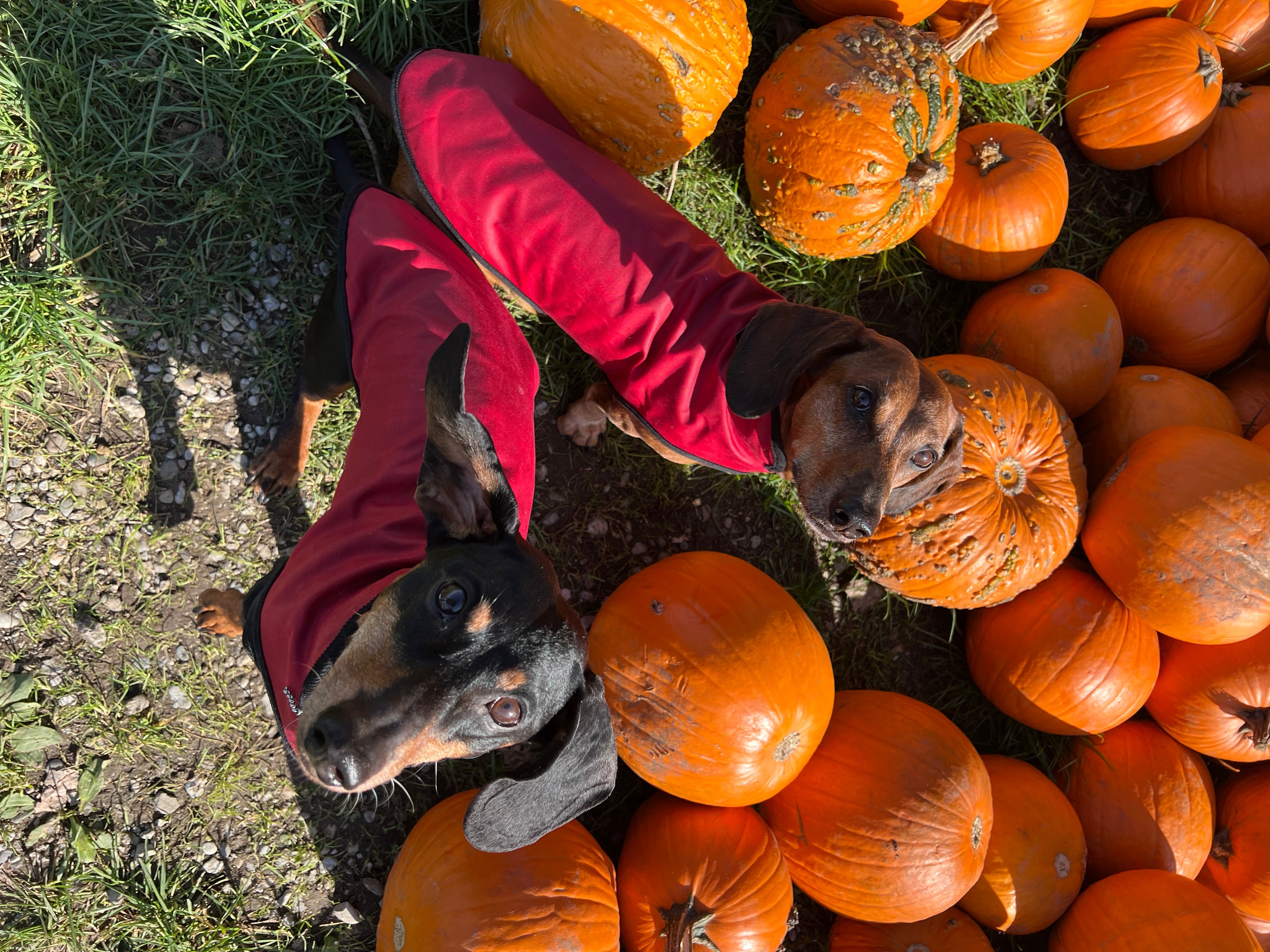 Our most popular Dachshund raincoat in a new bright red! Lighten up those grey rainy days with our Dachshund Couture raincoats. Our new red dog rain jacket Friedrich surely puts a smile on your face while having a good time in the rain.
The waterproof raincoat for your pup shows a black corduroy trim. The checkered cotton lining, which you can see when folding over the collar of the doggy raincoat is a beautiful and stylish detail.

Just wipe mud off with a wet cloth and you are ready to go! This waxed cotton is not machine washable.

Sizes 30 Puppy - 38 S Tweeny will be restocked soon!

The raincoat is made out of Red waxed cotton with a Black corduroy trim and a checkered cotton lining.

Our Dachshund Couture raincoats show a little bit of a longer length in the beginning than our winter coats. After wearing the raincoats a couple of times the waxed cotton creates little pleats in the neck and shoulder area which will stay there and take in some of the length of the rain jacket. This is totally normal and due to the nature of the waxed cotton fabric. Therefore we made our raincoats a bit longer to still have that perfect dachshund length while wearing them for a long time.

Made in the EU

Free exchange policy
In case you've picked the wrong size you have up to 30 days to return or exchange your ordered items. We will send out the exchanged products without any additional shipping costs for you.
Worldwide shipping
We ship worldwide with the option of extra fast International Express shipping.
Professional customer service
Unsure about the perfect size? We are here to help! Write us via our contact form with the type of your Dachshund, weight and if possible a photo.