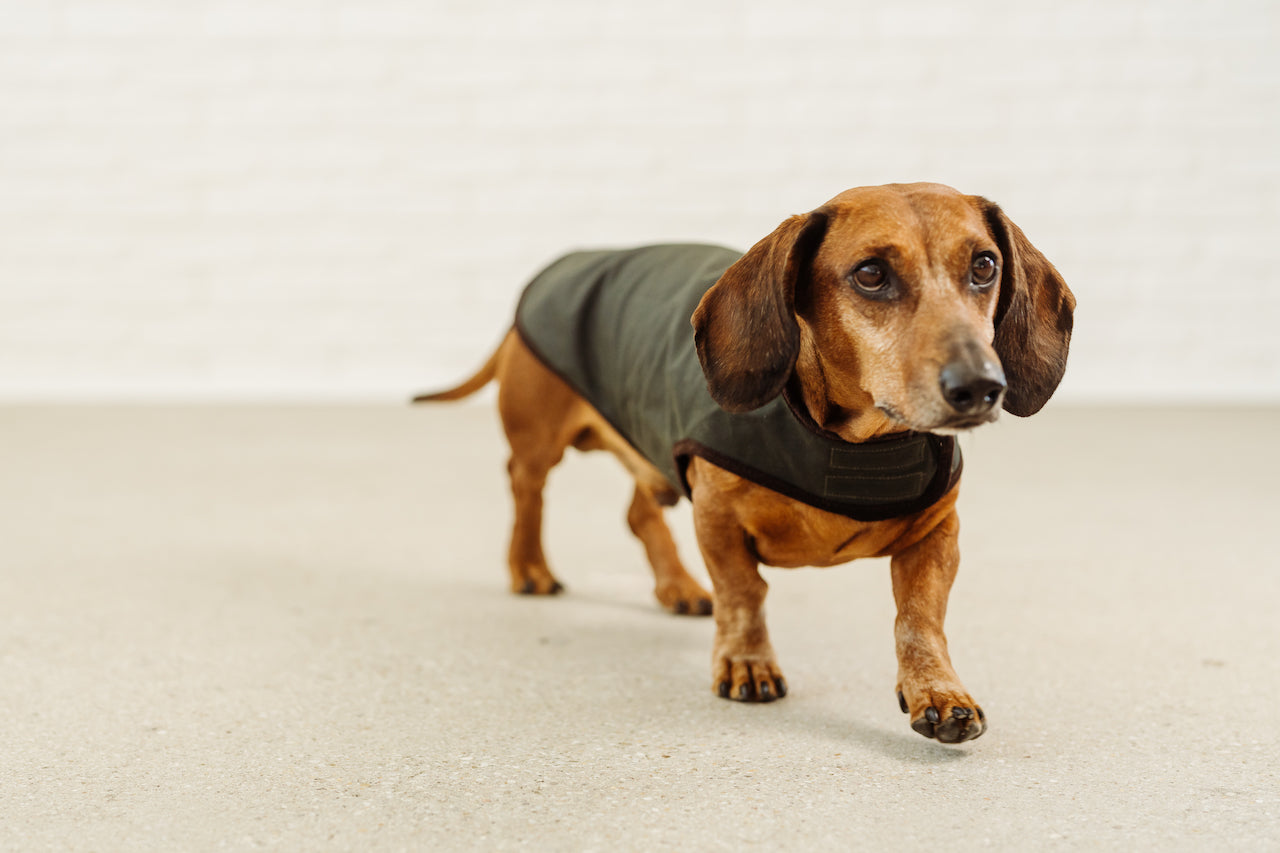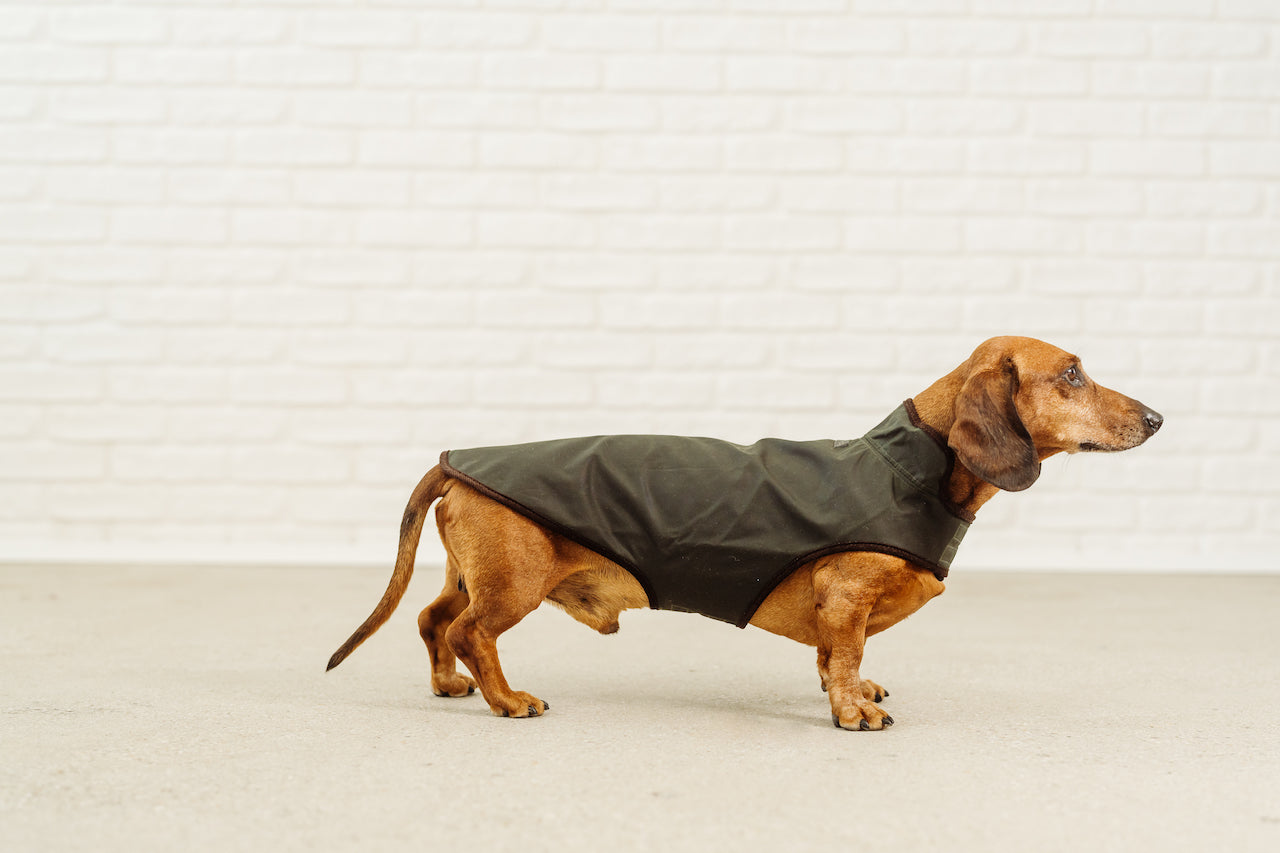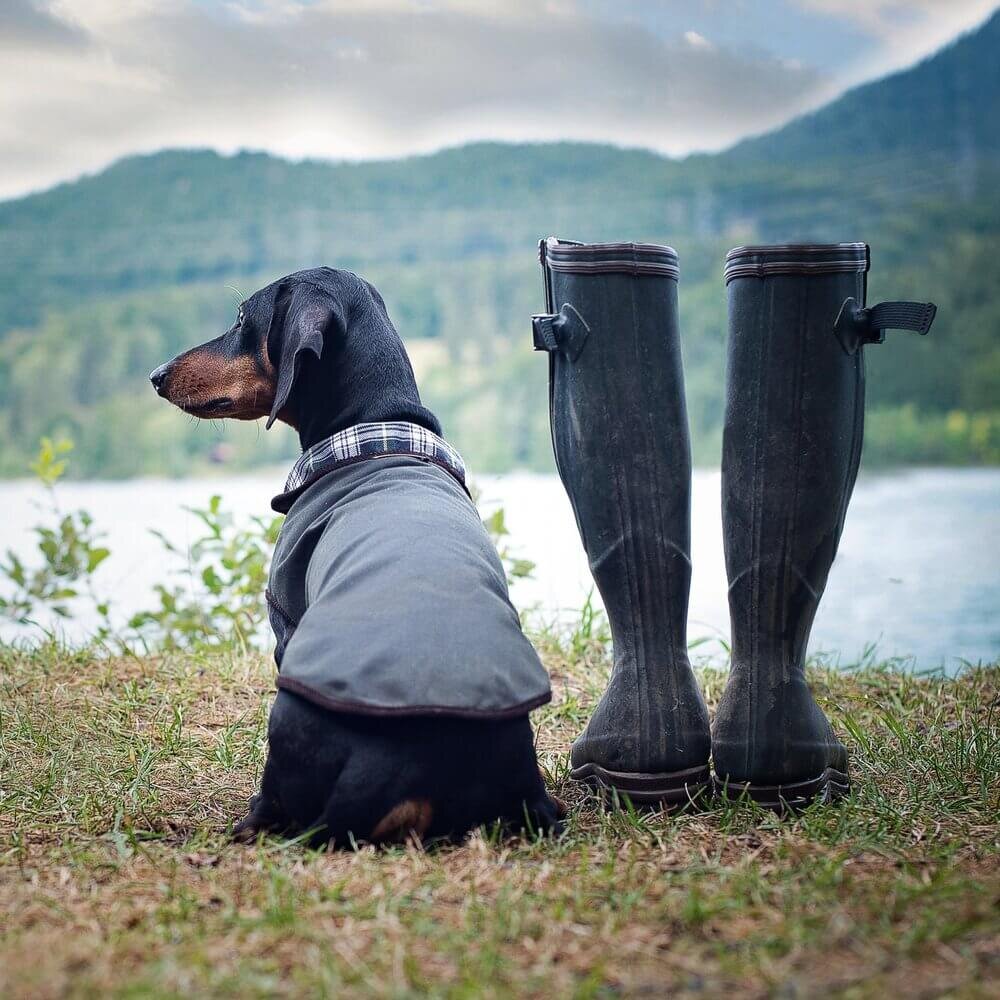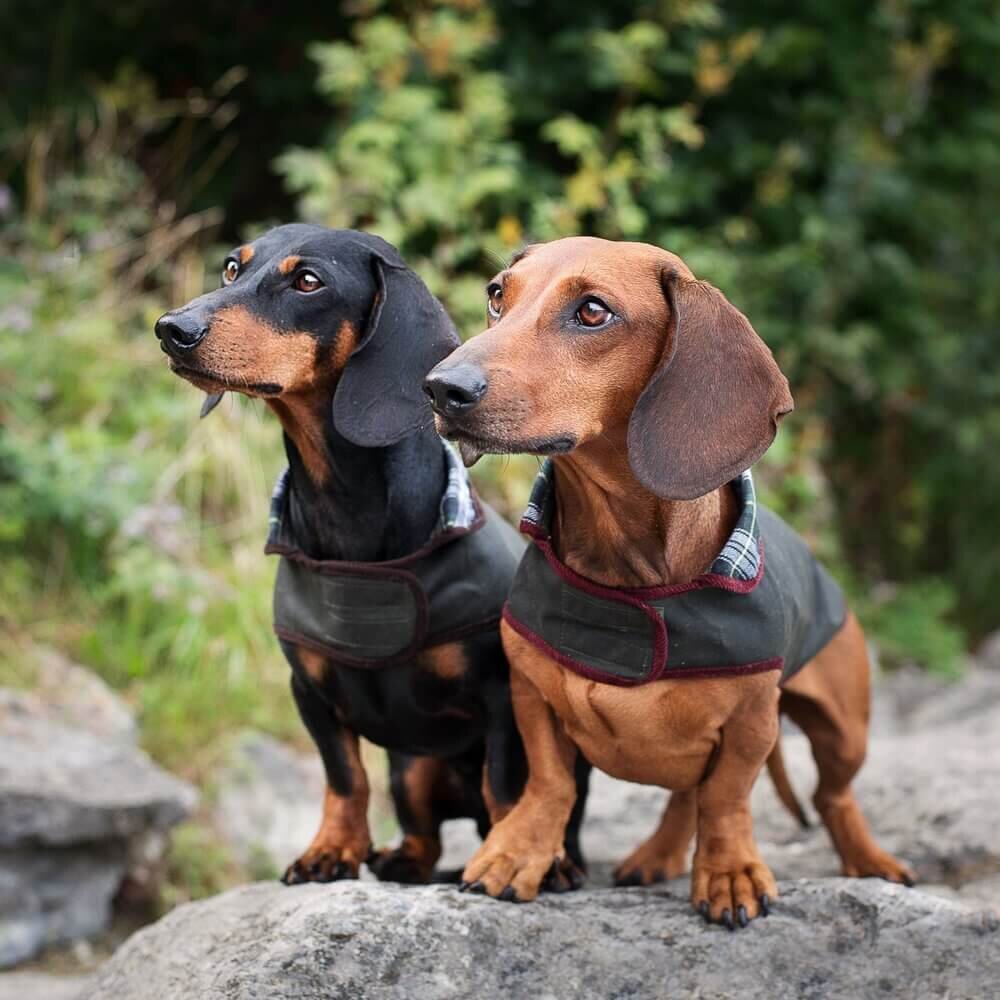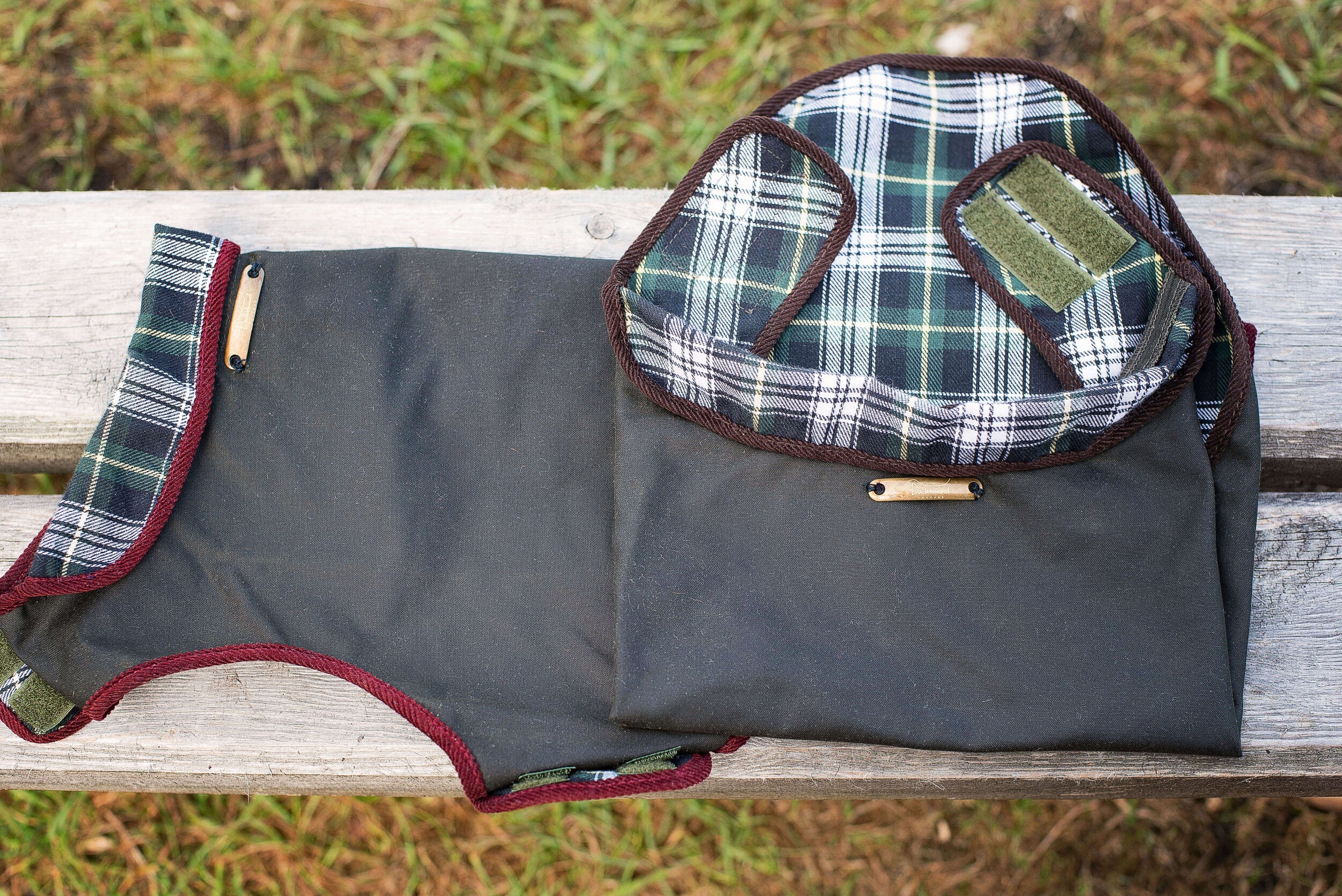 Dachshund rain coat Turner
Dog rain jacket made out of dark-green waxed cotton. For our Dachshund Couture dog rain jackets we only use the original waxed cotton fabric from Britain. Not only keeps the stylish coat your Dachshund 100% dry on rainy days but also gives him and her the sophisticated look of a little english lord or duchess.
By folding over the collar of the dog coat the classic checkered lining becomes a beautiful and visible detail.
Mud and dirt can be easily wiped off with a wet cloth and you're ready to go on the next adventure!

This special waxed cotton is also machine washable at 30° degrees.
The rain jacket is made out of waterproof waxed cotton, a checkered cotton lining and brown corduroy edging.

The velcro straps allow an adjustment in the chest area and in the belly area.

Our Dachshund Couture raincoats show a little bit of a longer length in the beginning than our winter coats. After wearing the raincoats a couple of times the waxed cotton creates little pleats in the neck and shoulder area which will stay there and take in some of the length of the rain jacket. This is totally normal and due to the nature of the waxed cotton fabric. You can compare it with the pleats you get around the elbows when wearing a leather jacket. Therefore we made our raincoats a bit longer to still have that perfect dachshund length while wearing them for a long time.

Made in the EU

All prices incl. VAT and excl. delivery
Dachshund rain coat Turner
Small eco footprint
Locally designed, sourced and ethically produced in the EU. We are an eco-conscious brand that produces products from circular fashion fabrics. We also completely avoid unnecessary plastic packaging
Worldwide shipping
We ship worldwide with the option of extra fast International Express shipping.
Professional customer service
Are you unsure which size is right for your Dachshund? Feel free to contact us via chat or write an email to our customer service: johanna@dachshundcouture.net. We are happy to help!