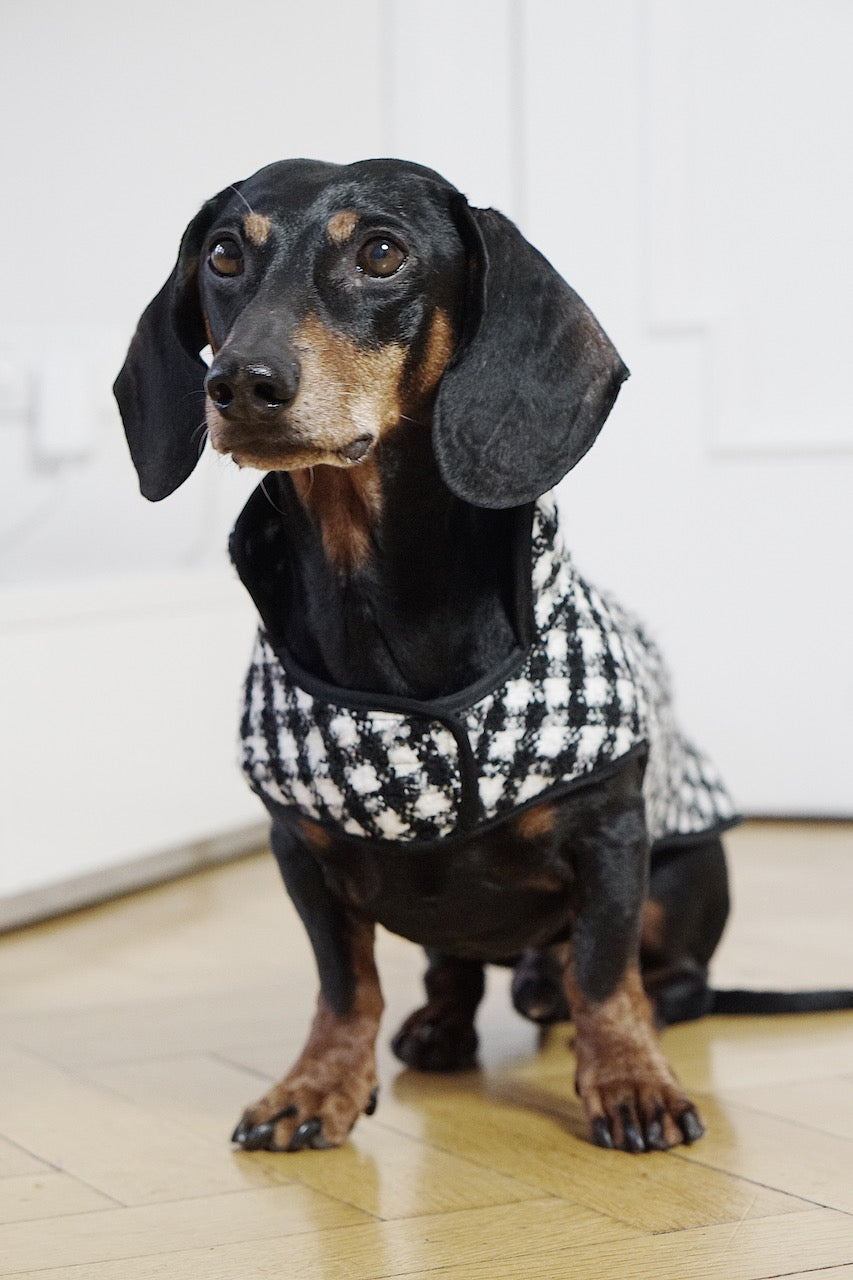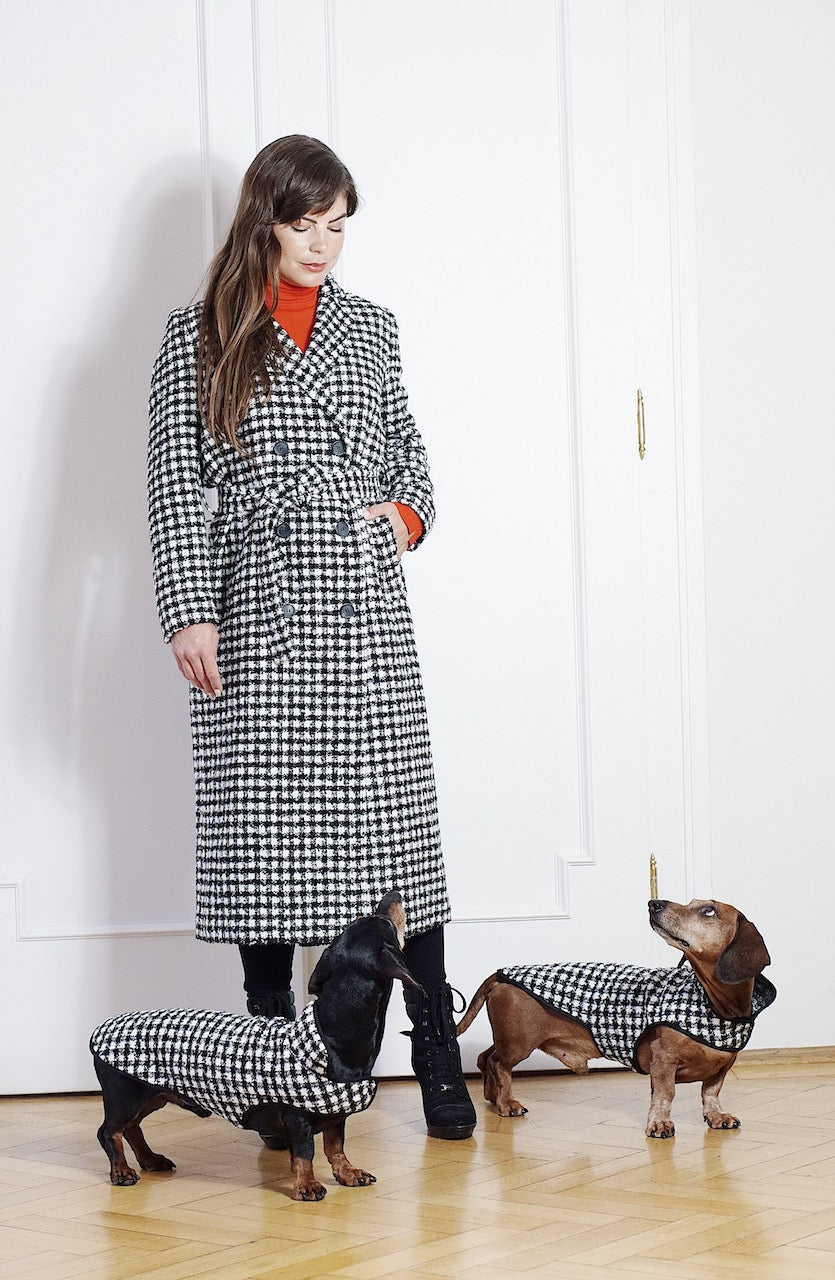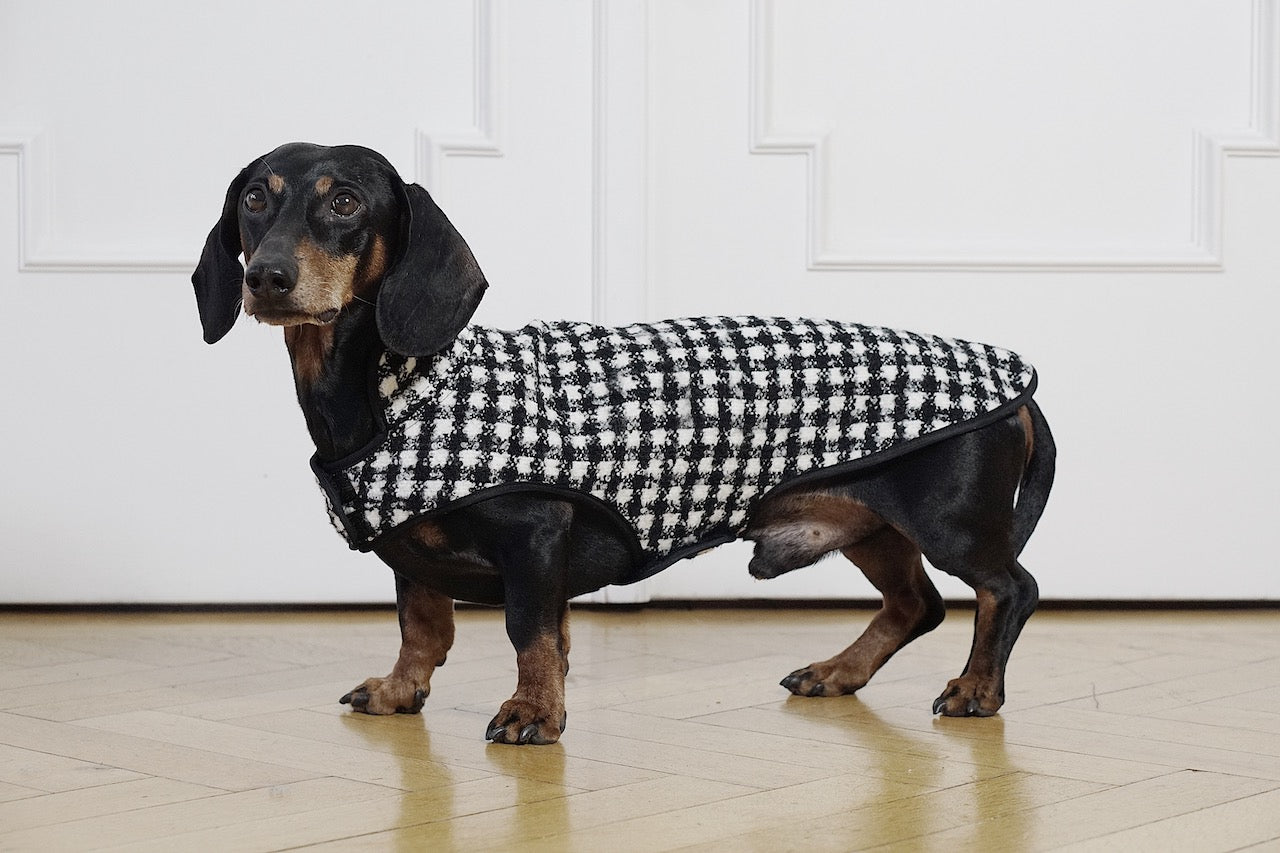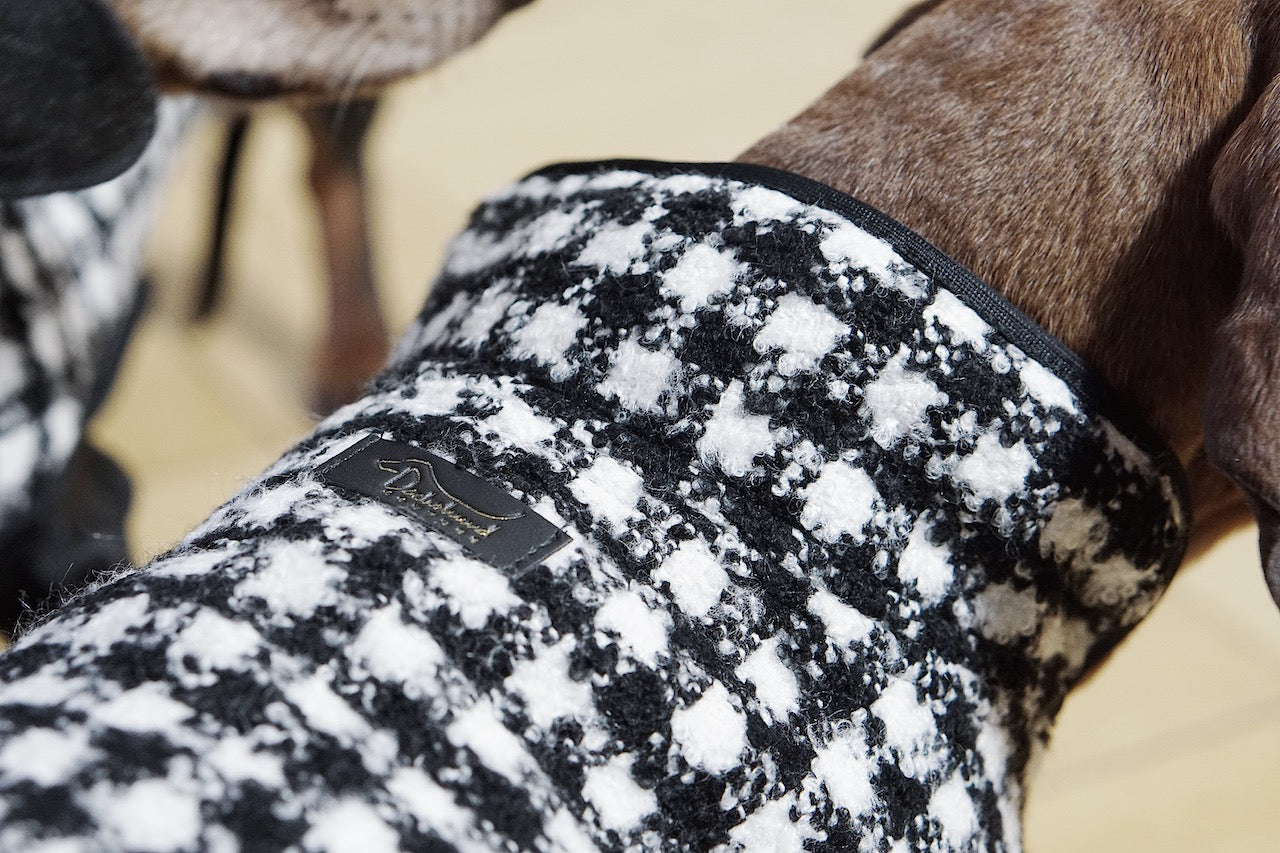 Dachshund coat Emily in Paris
Fashionable dog coat in a classic black and white houndstooth look. The elegant color combination and pattern compliments all of the different fur shades of dachshunds, no matter if you have a black, brown, blonde or chocolate dachshund- it always looks impeccable!
This wool coat is made from a slightly lighter high quality wool blend which makes it perfect for a nice late Winter or Spring outfit. The plaid dog coat is super light but at the same time keeps the body warmth nicely around the body. If you want an additional protection it can be perfectly combined with our black Chestie 'Michelangelo'.
Find this coat as well in our Pawtnerlook collection for a beautiful look for yourself & your dachshund(s) that totally gives Emily in Paris vibes.
Preferably hand wash or maximum 30 degrees in the washing machine. No fabric softener, no dryer. After washing, pull into shape and dry lying down.
High quality wool blend:
60% Acrylic
26% Virginwool
14% Polyamide
Dachshund coat Emily in Paris
Small eco footprint
Locally designed, sourced and ethically produced in the EU. We are an eco-conscious brand that produces products from circular fashion fabrics. We also completely avoid unnecessary plastic packaging
Worldwide shipping
We ship worldwide with the option of extra fast International Express shipping.
Professional customer service
Are you unsure which size is right for your Dachshund? Feel free to contact us via chat or write an email to our customer service: johanna@dachshundcouture.net. We are happy to help!