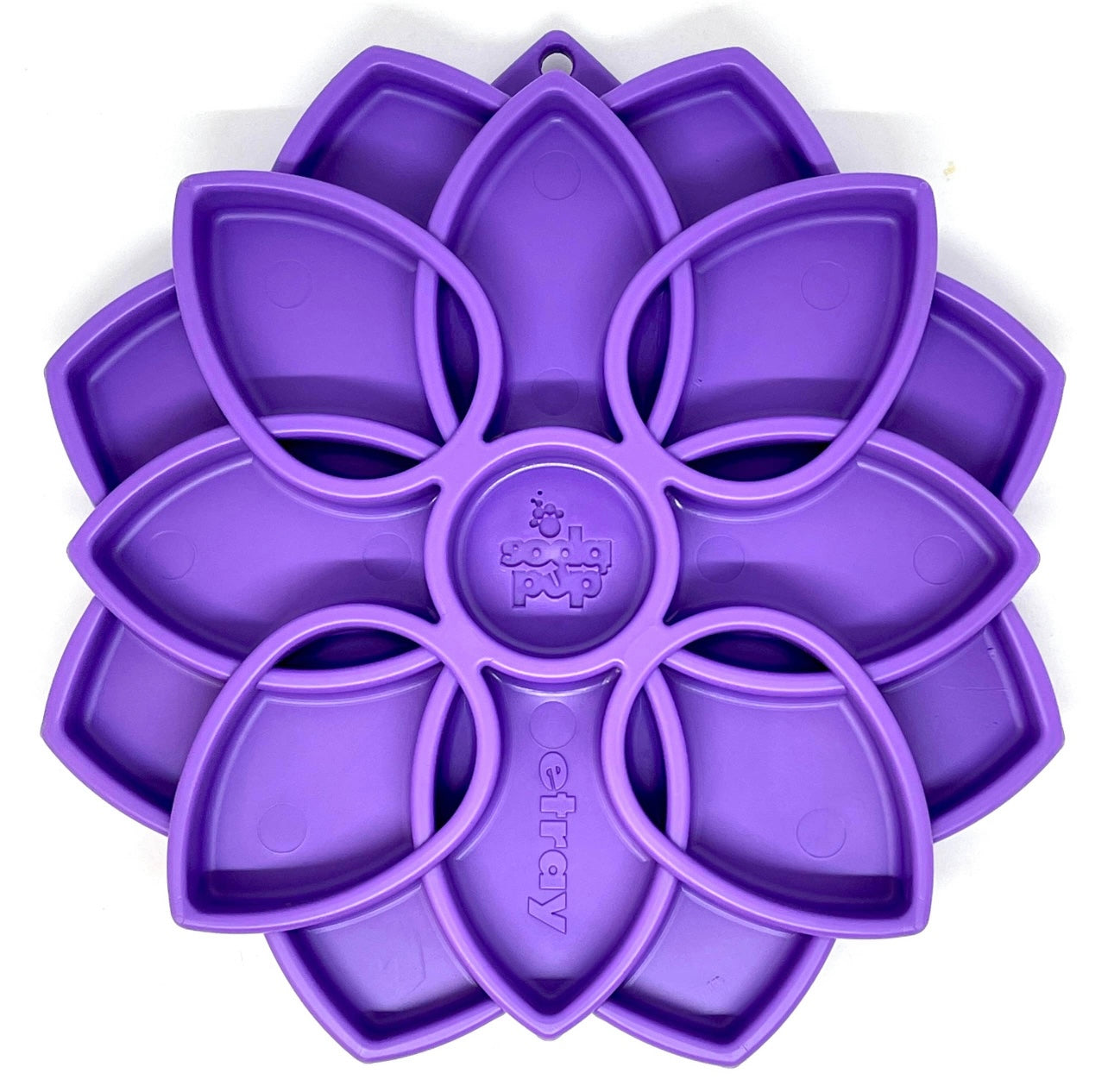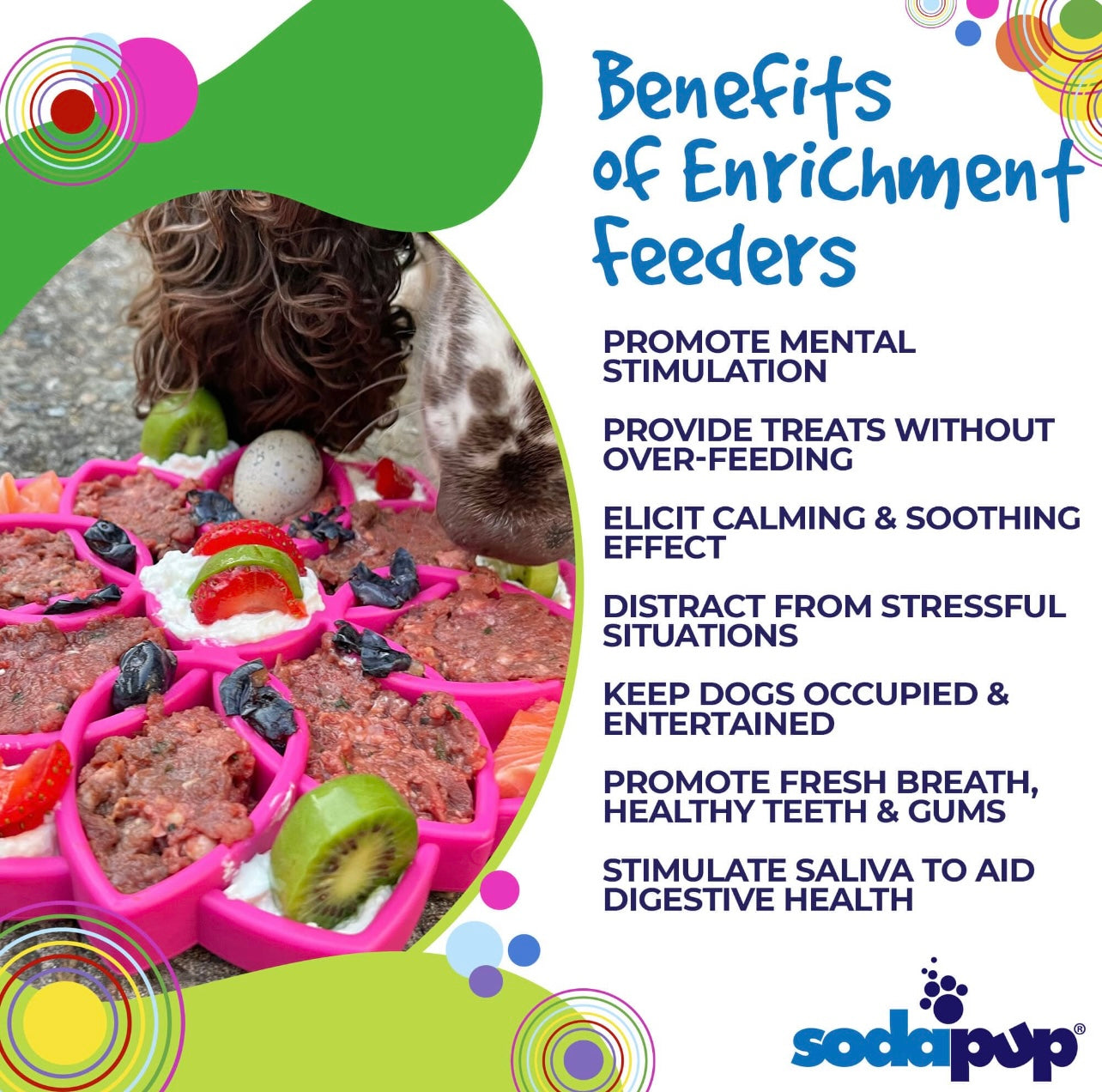 Mandala snack and food tray
Meditate upon a better enrichment journey for you and your dog. The Mandala etray promotes healthy slower eating, giving you peace of mind and giving your dog a peaceful belly. The Mandala etray marries the benefits of lick mats with the benefits of slow feeder bowls. Om.....
ENRICHMENT: The Mandala etray promotes slower eating and improves digestions. Perfect for all size dogs including puppies.
BENEFITS The Mandala is perfect for serving wet and dry foods together without making a mess. You can combine foods together or separate them in the individual chambers of the design. The Mandala can be used for snacks or for meals.
Color: purple
Size: 20,3 x 20,3 x 2,5 cm (8" x 8" x 1")
Made by a very cool company called soda pup in Boulder, Colorado
Mandala snack and food tray
Small eco footprint
Locally designed, sourced and ethically produced in the EU. We are an eco-conscious brand that produces products from circular fashion fabrics. We also completely avoid unnecessary plastic packaging
Worldwide shipping
We ship worldwide with the option of extra fast International Express shipping.
Professional customer service
Are you unsure which size is right for your Dachshund? Feel free to contact us via chat or write an email to our customer service: johanna@dachshundcouture.net. We are happy to help!